Mamma Mia! Italian coders win PayPal hackfest with smart car app
PayPal and Braintree today have announced the £65,593.13 pence British Pound winner of its 2015 BattleHack Series.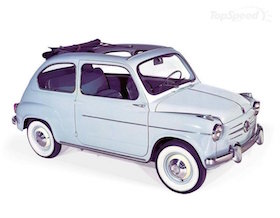 Braintree who?
… some Essex connection?
Ah yes, sorry — Braintree provides "payment processing" options for devices.
Braintree's full-stack payment platform provides businesses with the ability to accept payments online or within their mobile application.
Essentially, it replaces the traditional model of sourcing a payment gateway and merchant account from different provide
BattleHack World Finals
The 24-hour BattleHack World Finals took place at PayPal HQ in Silicon Valley and hosted 14 teams of developers from across the globe, all winners of their regional BattleHack competitions.
Competitors were tasked with building an application that incorporates the PayPal, Braintree or Venmo APIs, encouraging hacks that include an element of social good.
The US $100,000 USD prize (see exchange rate above) was awarded to the team from Venice, Italy.
Team Venice's winning hack, called ifCar, tapped both hardware and software to make cars smarter using a combination of sensors, environmental and contextual data and user preferences.
"We're thrilled with what Team Venice built. Their technology has the potential to democratise access to the technical features of high-end cars, making it possible to turn any car into a smart car," said John Lunn, senior director of developer and startup relations at Braintree.
Picture credit: TopSpeed