Kate Moss on a Microsoft Azure cloud
Microsoft has announced the general availability of Windows Azure Infrastructure Services along with Windows Azure Virtual Machines and Windows Azure Virtual Networks.
This infrastructure services software works to move existing applications to the cloud.
The rationale being that this will typically help save time and money and provide developers with an additional boost to help push applications into a hosted virtualised managed service environment.
From a commercial perspective, Microsoft is also announcing a commitment to match Amazon Web Services prices for commodity services including compute, storage and bandwidth services.
1000 Windows Azures per day
The Redmond Azure cloud team claims that it is witnessing "record highs" in Windows Azure customer adoption with nearly 1000 customers signing up for Azure daily.
This growing adoption shows Microsoft is outpacing Amazon by 2:1 says the company.
"Taking a legacy web application to the cloud is a daunting prospect… [we have refactored] our web services to leverage the power of Azure IaaS, along with other Azure services," said Madhushan Gokool, IT manager at Storm Model Management, an international model agency which manages the likes of Kate Moss, Lily Cole and Emma Watson.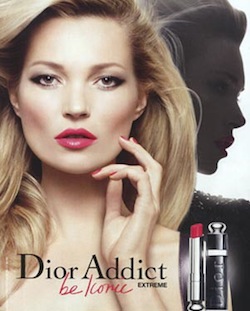 "The move to Azure has helped give our web applications a new lease of life and provided us with some breathing space to strategically plan our next technical steps, and avoid making significant capital investment just to maintain business as usual," he added.
Microsoft's Bill Hilf has stated that (as a result of client feedback) his team has learned that customers don't want to rip and replace their current infrastructure to benefit from the cloud; they want the strengths of their on-premises investments and the flexibility of the cloud.
Windows Azure Virtual Machines is designed to enable developers to deploy and run what Microsoft likes to label as "durable" VMs in the cloud.
"You can easily create these VMs from an Image Gallery of pre-populated templates built-into the Windows Azure Management Portal, or alternatively upload and run your own custom-built VHD images," explained Scott Guthrie, corporate vice president in the firm's developer division.
"Our built-in image gallery of VM templates includes both Windows Server images (including Windows Server 2012, Windows Server 2008 R2, SQL Server, BizTalk Server and SharePoint Server) as well as Linux images (including Ubuntu, CentOS and SUSELinux distributions)," he added.
Is Microsoft unique, yet?
The $64,000 question here is whether Microsoft is now truly "unique" in the marketplace by offering both a true hybrid IaaS and PaaS environment.
"Other providers have both parts, but none have a unified platform with unified networking and unified identity. Windows Azure Virtual Networking also offers compelling hybrid scenarios where Windows Azure can become part of one single, unified IT infrastructure. This notion of multi-datacentre fabrics is what underpins the Cloud OS, Microsoft's vision for enterprise IT," said Dan Scarfe, CEO of Dot Net Solutions, a firm which develops cloud-based solutions for the likes of the Cabinet Office and Citroën."