Just how complex is cloud DevOps anyway?
Should cloud focused software application developers and DevOps professionals trouble themselves with the mechanics of application streamlining?
The Ops half of DevOps should surely find familiar ground here. But just how complex is cloud DevOps anyway?
Specifically we are looking at technologies such as the F5 Synthesis architecture model.
This group of technologies are designed to help deploy applications and (to use F5's own terminology)… "streamline the mix of services" for security, datacentre, cloud and mobility initiatives.
Here we find the firm's BIG-IP version 11.5 software for application delivery services and security.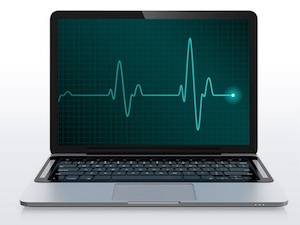 There is also a set of virtual solutions with throughput levels of 25 Mbps to 10 Gbps to support hybrid and virtual appliance deployments across various types of hypervisors.
High-performance services fabric
In basic terms, what F5's Synthesis architecture does it to combine complementary technologies to form a "high-performance services fabric" for users to orchestrate device, application and network services.
The firm also provides a library of reference architectures that centre on specific solutions for common business challenges.
These reference architectures provide prescriptive deployment guidance for service implementation through a suite of Software Defined Application Services (SDAS).
"We're making it easier for organisations to deliver application services without relying on point solutions or isolated resources to support the applications that drive business results," said Manny Rivelo, EVP of strategic solutions, F5.
Just how complex is cloud DevOps anyway?
It's complex enough (or granular enough at least) to be focused on areas including multi-tenant density and consolidation of application services with a side order of dynamic resource scaling for zero operational disruption.
Maybe that whole "cloud is simple" argument needs some extra layers adding to it?