Inside an SAP cloud application integration
Developers working across the Sybase and SAP product sets should take note of changes at the commercial end this month as the parent firm is setting out new pricing and a refreshed set of policies intended to bond (by which we mean "integrate") cloud-based and on-premise applications.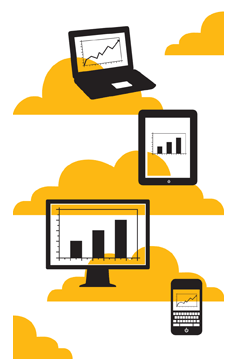 Given the huge amount of changes going on within SAP as a whole, application integration in relation to its total product line has come into increasing focus this year.
At the firm's recent TechEd developer convention it became clear that executives were open about the amount of change that SAP has been through recently.
In the last two years the firm has become a developer company, a cloud company, a mobile company and more of an acquisitions specialist than previously.
Integration will also be especially important with regard to cloud development given the popularity of hybrid deployments, which use a combination of virtualised resources in tandem with existing on premise IT.
In the SAP world, a tidy hybrid deployment looks like this:
STEP 1: Firm X has already made a significant investment in ERP (Enterprise Resource Planning) software and doesn't want to "rip and replace" every single piece of IT asset already purchased.
STEP 2: Firm X also has HCM (Human Capital Management) software to work as a subset of ERP and provide managers with employee records so that each worker's value can be measured and then enhanced through investment in training.
STEP 3: Firm X identifies which elements of its incumbent stack it needs to keep on premise (areas of data holding sensitive information for example) and then works with SAP's new cloud-based integration service as part of the Customer OnDemand application.
While this service is now available through Customer OnDemand, the firm is said to now also be extending it to its Travel OnDemand and BizX Talent Management applications.
The cloud integration service itself will ultimately also be offered as a standalone product in its own right.