IBM expands 'Studio' line of facilities for coders
IBM tells us it likes developers, but don't be fooled — everyone has been saying that since a certain bald headed CEO started bouncing around the stage screaming the word.
But down at the guts level, we know IBM's intentions are pure enough i.e. the firm has spent years now validating its work with the Rational brand and has a solid developer stream running through almost every perceptible aspect of its entire stack from its Z-systems hardware beasts upwards to its Watson cognitive computing 'decision engine' platform.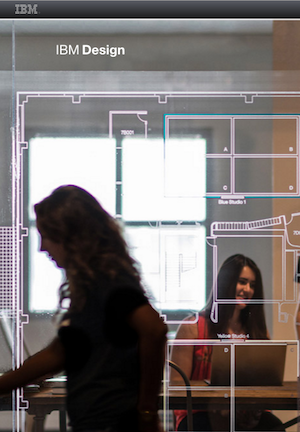 Stu-Stu-Studio Line (not from L'oreal)
The firm has this week announced further expansion of the 'IBM Studios' across Europe with the opening of new facilities in Dublin and Hursley (UK).
By the end of 2015, new IBM Studios in Europe will also open in Warsaw, Prague, Hamburg and Paris, adding to IBM's more than 20 Studios around the world.
But what are IBM Studios?
These places are meant to play host to what IBM calls 'multi-disciplinary teams' and that means:
designers,
strategists,
coders and
other industry experts.
… all of whom come together to develop products and digital marketing services around cloud, analytics, Watson and collaboration.
Experts from IBM Design and IBM Interactive Experience will work together at these places.
"People's expectations of enterprise tech have changed because of innovative design they see in devices and apps used at work and play," said Phil Gilbert, general manager, IBM Design. "These studios will join a global network that is transforming how tech is created with user experience at its core."
Focus, fire a design-gun
Each new IBM Studio will have a core focus…
… so what this means is that Dublin and Hursley will focus on designing IBM products and user experiences around Watson, security, collaboration and Internet of Things.
The Hamburg and Paris Studios will focus on mobile and web application and digital transformation projects.
"This crop of new Studios in Europe reinforce IBM's continuing commitment to great design and innovation," said Matt Candy, Vice President & European Leader, IBM Interactive Experience. "IBM has been at the forefront of design-led thinking for decades and is now busy building the biggest design team in the world. With these six new openings -and more to come next year–we'll continue to break old models and create a new way to work."
IBM Interactive Experience's 9,700 designers, developers and consultants work with IBM clients to create data-driven design for everything from virtual showrooms, immersive customer experiences, business apps, content and more.