IBM Innovate: Ghostbusters is the best startup movie ever
IBM senior VP Robert Le Blanc has used his speaking opportunities at this year's Innovate 2013 technical summit to reinforce his firm's now quite heavily reverberating DevOps message.
The IBM developerWorks software application development blog describes DevOps as a movement, rooted in the "agile" (as in Agile software delivery) community, to improve the collaboration between the development and operations teams with an ultimate goal focused on speeding software delivery and improving quality
For a clearly labelled "technical summit", IBM is focusing on really big picture messages here: initial keynotes and presentations doffed a deferential hat to customers, customers, customers with a side order of enterprise predictability and a weighty after dinner portion of business level application monitoring and optimisation.
Languages, platforms, plug-ins, components, code dependencies, libraries and developer-centric code listings did not feature at the top level morning sessions, as they did perhaps half a decade ago at this event.
This is perplexing on one level, but unfair as a whole if you take in the whole picture here.
In an interview with the Computer Weekly Developer Network, IBM's Le Blanc highlighted the fact that there are 450 technical sessions being presented here during this week. Even more interesting perhaps is the fact that 350 of these sessions are presented by customers/clients who do so for free, gratis, without payment, for the good of wider information exchange throughout the software application development community.
In terms of where IBM has been (acquisition) shopping to bring DevOps (and, crucially, additional continuous integration and application integration) technologies into its software stack, the firm has most recently acquired:
Worklight for mobile development
Greenhat for development and testing
Urbancode for release and deployment technology
Coremetrics for monitoring
Tealeaf for optimisation technology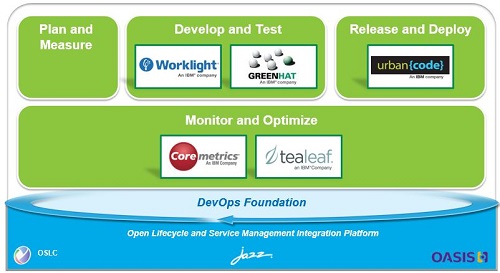 IBM product set
New products announced in the areas of application code creation, testing and delivery include IBM Rational Test Workbench, IBM Worklight & IBM SmartCloud Application Services Trial. IBM SmartCloud Analytics: Log Analysis, plus also IBM SmartCloud for Application Insight and IBM SmartCloud Application Services.
So integration and delivery aside, this event was called 'Innovate', so IBM logically had to spend time talking about innovation — and the firm used two special guests to paint this picture.
First up was Eric Reis author of "The Lean Startup", who delivered a refreshing presentation where he talked about innovation and entrepreneurship. Firstly he asked the audience to turn their phones back on, "I don't want anyone to be disconnected from the Internet on my behalf. I mean, is that even living?"
Ghostbusters startup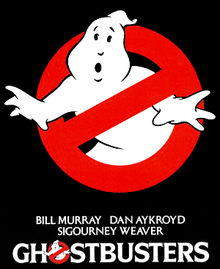 Reis then went on to detail his approach to entrepreneurship and explained how Ghostbusters is his favourite startup movie — they just happened to start up their company at exactly the right time as the evil Zool was about in invade Manhattan — so it's all about agility and the ability to validate a market proposition in the right place in the right time.
"A start up is a human institution designed to deliver a new product or service under conditions of extreme uncertainty," he said — it is nothing to do with the size of the company or the shape of the product.
So how to be successful? It's all about automation and systems and the ability to pivot (in an agile way of course)… as we see traditional (MBA style) management now becoming redundant. In 1911 – Frederick Winslow Taylor said that, "In the past, the man was first. In the future, the system will be first." Modern startups have to have the ability to pivot on the axis of what Intel's Andy Grove would call strategic inflexion points.
… enter Wozniak
Reis was followed by everybody's favourite computing innovator Steve Wozniak.
Wozniak explained how he used to innovate in the early days of Apple. "I just used to like creating things, but then every time I did, Steve Jobs would find a way of making money out of it."
Greatness comes from disruptive innovation when you are a young start up entrepreneur said Wozniak. He cited the example a class of schoolchildren all given a challenge to work out how fast a given number of canoes would take to cross a river with a certain number of men and power and other determining factors. Wozniak said that what he would look for is the kid who would ignore all those known variables and tangentially comment that the river might not flow in a normal congruent pattern i.e. the individual capable of looking completely outside of the problem — this is where true disruptive innovation occurs he said.
Wozniak told his dad "Someday I am going to own my own computer." But his father said that they cost as much as a house. "OK, so I'll live in an apartment" he said. Wozniak asked his employers HP to make the Apple #1 a total of five times and they turned him down each of those five times… he was then approached by Steve Jobs to start a company and the rest is history.
IBM's Le Blanc had some wider innovation messages for developers to take away from all of this. He explained how developers today develop, but that in the future they may be more focused on design and creation as they are able to focus more on innovation rather than the mechanics of building the software application development process.
If we accept that an increasing proportion of the components used by the typical programmer may be more commoditised in the future — almost like a car producer which does not actually "fabricate" individual components — then this higher level "innovate" name for this developer conference may just start to make sense.
Look at what it says on an Apple product box said IBM's Le Blanc: "Designed by apple in California assembled in China."
So will software application development one day be known as software application design or software application innovation? Not this year maybe, but soon perhaps.