How do we build the £60 billion SMB cloud market by 2015?
Hosting and cloud services company Parallels made a number of announcements last week in line with its Summit 2013 user, developer, partner and customer conference.
The firm is pointing to massive growth in the SMB cloud…
… and so the company is pushing out a stream of releases from the back end programmer zone to the CIO's dashboard at the front end in a concerted attempt to champion the growth of cloud services within the SMB market.
Parallels claims that there are as many as 50,000 web developers and designers – and as many as 9,000 cloud service providers – already using the company's software to serve "millions" of SMBs.
The £60 billion opportunity?
The firm says it now wants to continue enabling service providers to grow and increase their share of the SMB cloud market, which Parallels predicts will to mushroom to £60 billion by 2015 — this is according to its own 'SMB Cloud Insights Global Report' (Feb 2013) released just last week.
New products and services released this month include what has been described as a "major update" to the Application Packaging Standard (APS) so that APS 2.0 now includes a customisable user interface so that cloud service providers can offer differentiated bundles of cloud services.
The firm will launch its Parallels Automation 5.5 later this year and this will join this month's release of Parallels Cloud Server and Parallels Cloud Storage.
Parallels Cloud Storage is intended to be able to turn "existing" unused disk space in servers into scalable, high-availability and high-performance distributed storage. It is now available as part of Parallels Cloud Server, which brings Parallels Virtuozzo Containers together with the company's hypervisor technology into a single product.
Parallels CEO Birger Steen insists that his firm's mission is to help service providers profit from the cloud with a range of technologies and tools for programmers, systems integrators, Independent Software Vendors and (to be quite honest) so-called "technology practitioners" at a variety of levels above and below and in between.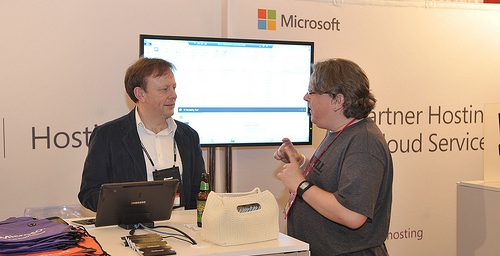 Even (hosting partner) Microsoft employees need a beer when questioned under pressure
400 SMB cloud apps can't be wrong?
"We have assisted service providers on all continents in crafting and executing cloud strategies, and we have enabled hundreds of new, useful cloud services for SMBs. We have continued extending our cloud service delivery platform: Parallels Automation 5.5 with APS 2.0 lets service providers deliver a seamless experience for SMBs buying multiple cloud services, with a library of more than 400 apps to choose from."
Parallels chairman, chief architect and all round "guy with an opinion about cloud computing" Serguei Beloussov asserts that SMBs are adopting cloud services at an accelerating rate… and that they also have more choice than ever before in where to buy their cloud services.
"Parallels also announced new automation, virtualisation and cloud storage products in addition to comprehensive enhancements to Parallels control panel products at Parallels Summit," he said.
SMB cloud is all about "enabling" technologies
Analysts have also commented that now, today, in terms of developing the cloud application creation and delivery space for small to medium sized businesses, service providers will need to stay relevant by providing the right "enabling technologies" such as bundled service options.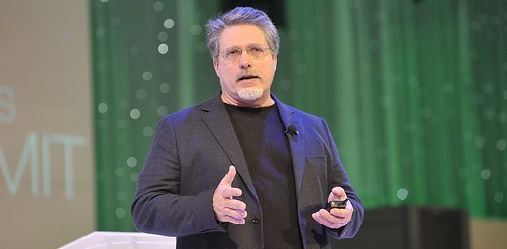 Tim Harmon is a principal analyst at Forrester Research – he's a good speaker and he's friendly and approachable too.
With this kind of software, it is suggested that service providers can manage infrastructure, automate provisioning and bill for a range of cloud services for SMBs, while offering control panels for self-service for the provider but also for their resellers, IT administrators and end users.
So in summary… how does Parallels put itself across?
The firm appears to be quietly confident about the growth in popularity of its services and the positioning of its SMB-centric tools and functions.
If we remember that SMBs can be really quite large with hundreds of employees in the real world, then one has to question quite why Parallels has so specifically called out this segment of the market. But then again, an SMB is arguably NOT a large scale enterprise or they would fall under the same classification of market segment – and the medium range marketplace is surely the next major growth segment for the cloud market. So SMB or SME (it's all the same)… maybe we should take note.