HP Software Universe Day #1: the secret "service" sauce
Welcoming 3000 attendees here in Barcelona to HP Software Universe 2010 this morning was Neil Weston, VP & GM HP Software EMEA. The big news later today is the release of HP Application Lifecycle Management version 11.
But before the news (which I will cover later), I think it's worth mentioning some of the stickier points brought up in our welcome preamble. HP is talking about three global IT mega-trends: evolving business models (more firms becoming more global); a changing mobile workforce; and technology advancements in terms of devices that are changing the way we work.
Everything and everyone is connected. Technology needs to deliver automation for scalability. I could drop in a few more corporate one liners for you here – but I think two is more than enough don't you?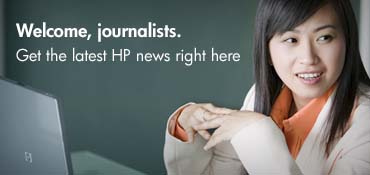 Business Insight – huh?
Of all the terms we hear banded about far too much in IT, the quest for so-called "business insight from technology" has to be one of the more perplexing terms, so what does it mean?
For HP, this is defined as something along the lines of the the need to control information and exploit it for the enterprise… data volumes are growing, so we need to – capture, manage, retain, find – and this is the shape of the process – HP is aiming for reductions in "e-discovery" times of up to 80%.
Did they just say "e-discovery"? Yes, I think they did!
The challenge of building a proportion of rigid physical infrastructure – and yet balancing this with the "inevitability" of virtual sprawl that may be driven by the cloud is going to be one of our major challenges says HP.
HP likes to use its breadth of services to talk about hybrid delivery – no surprise really given the push for BTO business technology optimisation tools that the company currently has.
On this point the company says this is very important because things have changed a lot over the last three years – a CIO now has to act as an "information broker" in the enterprise says HP, he (or she) pushes the services from his division to the board in the most profitable way possible for the company.
The CIO then has to manage the service interfaces, the service quality and the service effectiveness.
HP says it has an industry first runtime service model – designed to provide a unified view across the business of IT and hybrid delivery models.
HP's acquisition of Fortify was all about building more secure apps – so that final apps that reach the data centre floor have fewer flaws in running production use cases, overall HP is talking about delivering an average of a 24% reduction in security (and compliance) costs for its customer.
Services, traceability and manageability will clearly form many of the messages to come. More live show notes as this event progresses.