HP Software Universe 2010: the "partner" position
It's always hard for partner companies who attend large scale IT shows under the auspices of the industry behemoths to feel like they've got enough so-called 'share of voice' in many ways.
Oracle's Developer and JavaOne exhibition this year in San Francisco was a case in point with some firms (Embarcadero for one) opting out of expensive exhibition show floor stand space and in fact hiring a micro-brewery pub across the street from the Moscone Center — quite a shrewd mood you might argue.
This year's European leg of the HP Software Universe 2010 roadshow was in Barcelona after the US portion had been played out in Washinton DC earlier this summer.
So this year the academy would like to award the BAFTA for "The Partner Most Likely To Shout Loudest About Its News," to ComTrade.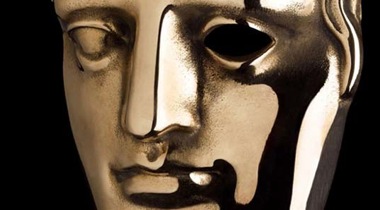 The company's new enterprise application and infrastructure management products for HP Software (and revamped product website) are designed to be heterogeneous and suited to multi-vendor environments. ComTrade Citrix and Siebel Content Packs for HP Business Service Manager Software have been announced.
So is this all just jolly good news? The answer is both YES and NO.
YES it's good news – ComTrade is arguably playing an effective small fish in big pond game with its tools that also include Smart Plug-ins for Citrix XenDesktop, XenApp and XenServer, Siebel CRM, Oracle Business Intelligence and EMC Documentum. The company is also currently sharing more details on its upcoming ComTrade Citrix and Siebel Content Packs for HP Business Service Management (BSM).
So what's not to like?
Well, the only bad news is that HP held a marvelous event in Barcelona; the company had some great spokespeople, some enthused analyst pals, an impressive selection of world press attendees and a compelling enough IT proposition… yet they wouldn't let us wander the exhibition halls ourselves unattended without a chaperone to go and meet the likes of ComTrade face to face.
I still have a few grumbles about HP's "distance" from anything resembling its own IDE, toolkit or even a development methodology — but I understand what the company is saying about cross-platform agnosticism in the face of its own approach to ALM i.e. they are not here to shake up Java or re-write coding paradigms, they are here to provide an ALM layer.
So next year chaps — how about a full show pass too?
NB: end note – in fairness to HP, I did miss even the hosted exhibition floor walk-around due to snowbound travel pressures, so it may have been excellent.