HP Discover: how big data developers use HP Software & HP Haven OnDemand
Computer Weekly has reported on the 'look and feel' (and flavour perhaps) for those lucky enough to attend the HP Discover Europe 2014 conference held in Barcelona this week.
With a set of "polished" keynotes designed to win over the hearts and minds of customers, industry partners and anyone with a vested interest in the new and forthcoming split-division iteration of HP, CEO Meg Whitman said the the company was now more stable, with an enhanced products and services catalogue reflecting what it terms the "new style of IT".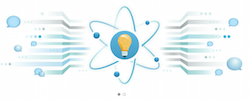 Favourite phrases: business transformation & new style of IT
Yes HP likes its enterprise-friendly "business transformation & new style of IT" terms and it likes its systems and policies, but there is serious software engineering message behind the corporate gloss that doesn't always come across at first glance.
The firm's HP Software division now exists not to produce software applications down to runtime, library and components levels as such (although its engineers obviously are comfortable with such granular detail)…
…instead we should think of HP Software as an infrastructural proposition that exists to architect and manage software based upon HP's breadth of enterprise experience.
HP Haven OnDemand, for big data programmers
In terms of new news from the software division, HP used the show to unveil HP Haven OnDemand, an element of its big data play to give users cloud-based access to components of HP's own analytics platform.
HP Haven OnDemand, which runs on the HP Helion cloud (obviously) analyses all forms of data, including business data, machine data, and unstructured, human information.

Developers can use this web service to create applications and services.
EVP of HP Software used his keynote address to explain that HP has broken down big data into three types:
1. Business information – this is where Business Intelligence (BI) data was born and is the heart of the ERP system
2. Machine data – log files, clickstream information that is vast in quantity but extremely difficult to analyse. We know that traditional BI tools won't keep up with this level of complexity s0 we need more specialist fine grained tools that will be able to look at massive log files and look for anomalies.
3. Human information – email traffic, videos, photos etc. is also vast in quantity, massively unstructured and spiralling upwards all the time.
HP also announced that it will embed its Haven assets deeper into the HP Software application portfolio with new offerings that use big data analytics to help businesses power information governance and compliance and achieve greater levels of information security.
"To succeed in today's marketplace, businesses must be able to leverage all forms of data, at high speed and in context, in order to capitalise on emerging opportunities and manage risk and costs," said Youngjohns.
"With today's announcement, we are making our big data platform more accessible and adaptable than ever before, giving customers, partners, and developers an unmatched set of assets that can help them create winning, data-driven businesses."