Fitbit defines 'Connected Health & Fitness' as formal application category
It's early on 2015, so things are changing.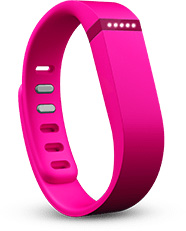 To be clearer, most of us have convinced ourselves that the arbitrary definition point in space in time that we call the 'new year' should allow us to reevaluate the way we live our lives.
For many, technology is both an instigator and a facilitator to a new way of being.
We are visiting the doctor less and less as we start to strive for a healthier lifestyle and empower ourselves with:
a) web based health intelligence
b) ongoing personal wellbeing intelligence derived from so-called wearables
The programmer opportunity
The wider impact of both of these factors will now have a significant impact on the opportunity for software application development professionals who have obviously taken up the 'health app' opportunity with gusto…
… you want a blood pressure analysis app, a yoga app, a running/walking tracker app, a food analysis app, a weight loss goal app etc? No problem, they're all available.
So just to be personal for a second, I recently moved from a Fitbit One to a Fitbit Flex and found myself 'without Fitbit' for a month or so during the transition period.
How did I cope?
Not well at all I can tell you — can you get through a day without knowing how many calories you've burned and how many flights of stairs you've climbed? Well – I know I can't.
Formal nomenclature
New research released from Fitbit itself suggests that in the 'Connected Health & Fitness' category, almost 9 in 10 Brits (88%) would like to be fitter and healthier and 50% would like to lose weight in 2015.
Furthermore, for 67% of Brits, feeling feel fit and healthy in 2015 is more important to them than looking good (11%) or earning lots of money (11%).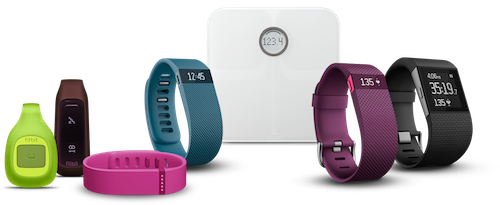 Whilst two thirds of Brits (65%) plan to do more exercise in 2015, it appears that they may be missing the mark when it comes to general fitness, with 73% of people underestimating the amount of time that should be spent exercising every week.
"Our mission at Fitbit is to inspire people to lead healthier, more active lives so it's really encouraging to see that so many British people want to improve their health and fitness in the New Year. There are many different ways to become fitter, whether it's gardening or competing in a triathlon, Fitbit can help you to achieve your goals and challenge you to do more," said Gareth Jones, VP and general manager for Fitbit EMEA.
NOTE: The NHS recommends that people undertake 150 minutes of moderate intensity exercise each week, however 83% of people surveyed did not realise that everyday tasks such as carrying a bag of shopping, gardening (74%) or washing the car (65%) count towards this weekly goal – this means they could be missing a trick when it comes to improving their health and fitness.