Enforcing embedded security for Android on the inside
Android-based embedded systems get a security lock down this month in the form of the newly released McAfee Application Control for Android.
This security product resides inside the Android kernel, embedded in the operating system — on the inside.
The firm contends that it is the only security technology provider that provides "enforceable security" by residing in the Android kernel space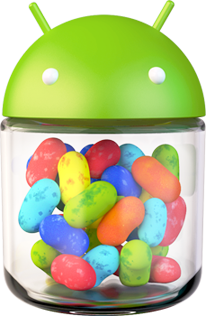 News of this product comes in the wake of a report from the company highlighting the possibility of Near field communications (NFC) acting as a gateway to a number of new security threats for mobile phones during 2013.
McAfee suggests that Android is quickly becoming a favorite platform for embedded engineers and therefore reasons that with Android's success in expanded markets, the operating system is drawing the attention of new attacks.
Rishi Bhargava vice president of product management at McAfee explains that this embedded control solution provides tamper proof protection along with operational control of devices in the field.
Previously, embedded engineers had only a single operating system option -Security-Enhanced Linux (SELinux)- if they wanted to have enforceable security capabilities for their embedded system.
"Prior to McAfee Embedded Control, Android security applications only operated at the user level, leaving devices vulnerable to system-level attacks. McAfee removes this security gap with a kernel residing security solution to improve security for the entire Android stack," said the company, in a press statement.
McAfee Embedded Control aims to block unauthorised applications and changes on fixed-function, point-of-service infrastructures, including retail devices, medical devices, industrial control systems, office equipment, gaming devices, automotive, and various military and aerospace devices.