Enemies in the cloud: virtualisation is the enemy of visibility
Cloud computing seems to have created more confusion in its formative years than we might have naturally expected given its essential form being no more than Iernet-based services delivery.
Transaction performance management company Precise appears to have recognised this fact. The company has thus issued a report detailing the priorities and concerns that companies may have when moving enterprise applications to virtual and cloud-based environments.
The company's recent IT survey has found the following:
• In 2011, 39% of organisations moved email and collaboration systems to virtual infrastructures, followed by IT management (33%) sales & marketing (20%) finance/HR/ERP (21%) and security (13%).
• In 2012, 33% of respondents report that they will move finance/ERP /HR applications to the cloud, followed by e-mail and collaboration software (23%) and IT management applications (21%).
• Over time, 37% of companies say they will migrate 61% or more of their applications to a private cloud environment, while only 6% of companies will do the same on a public cloud service.
Now here's the bad news — resolving application problems gets more complex in the cloud.
Slow application performance is the biggest problem and also the most costly, according to the survey. After slow performance (41%), top problems reported by IT managers include slow time to identify the root cause of issues (24%), followed by inter-application shared resource contention and multi-tenant storage contention (both 18%).
In some regards, moving applications to the cloud will ease performance issues, giving IT the ability to quickly move a high-priority application to a more optimal resource when performance begins to suffer. A majority of the survey respondents (26%) report that they expect application performance will improve in the cloud, yet most predicted that it will take longer to pinpoint the causes of problems after applications move to the cloud (37%).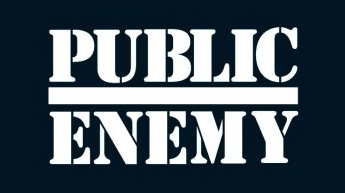 "When a problem occurs, virtualisation is the enemy of visibility," says Zohar Gilad, executive VP with Precise. "Compounded with dynamic provisioning in the cloud and server cluster architecture, it's difficult to determine which server, VM, or application instance is to blame when troubleshooting."
Yes that's very nice, but then Precise sells transaction monitoring software doesn't it? So the company is naturally bound to highlight the need to plan for the highly dynamic nature of the cloud.
Allowing quick access to historical performance data during troubleshooting would be a good idea. Does Precise sell that service? Of course it does. You can see why this survey was cooked up in the first place.
In fairness, there's some good points highlighted here. The question of how we "peer in" to the cloud has, arguably, not be fully raised yet as we still discuss "getting to" the cloud more than anything else.
Cloud monitoring specialists, we'll no doubt hear from you next.