Dell Software VP: lightweight app monitoring is, well, just too lightweight
Dell sells software as well as hardware.
Well, honestly — you knew that anyway… and what IT vendor company doesn't now position itself as a services, cloud, datacentre, applications and software-centric business?
To be clear, Dell of course still sells an awful lot of hardware where some vendors have shrugged off previously more tangible product lines.
Dell Software (the actual company division) has been around in its current form for a handful of year now and came about on the back of somewhere approaching 40 major acquisitions including SonicWall, Quest, KACE Networks and StatSoft to name just four.
Dell Software says its pedigree comes from its position in the app and IT infrastructure monitoring market.
But in the last year a bunch of start-ups focused specifically on creating what might be described as lightweight web based app monitoring tools have been winning in some of what could have been Dell's potential customer base.
New Relic and AppDynamics are the two notable stars in the application monitoring space yet Dell claims that these companies offerings lack the "automated diagnostics and analytics" necessary to speed problem solving.
Dell says it purposefully took a year to build these products and its engineering team spoke with customers worldwide to find out exactly what they wanted in a next generation app monitoring tool.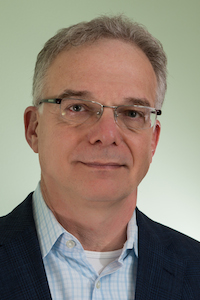 Steve Rosenberg, VP & GM for Dell's performance monitoring division explains the state of Dell Software's position on next generation app monitoring tools:
CWDN: Why is app monitoring so important then?
Rosenberg: When the app is the business, nothing is more important than monitoring its performance to find and fix problems before they negatively impact the business. Application teams, particularly for web & mobile businesses, need to move quickly and have neither the time nor the interest to manage complex monitoring tools.
CWDN: So you will tell us that cloud makes the situation even more pressing then?
Rosenberg: Certainly yes. Supporting cloud applications has become critical to businesses of all sizes. What is needed is an entirely new on-demand app monitoring product that can explore, uncover and fix performance issues in an intuitive way.
CWDN: Tell us what has been happening with these start up "pretenders" to your crown then?
Rosenberg: As a result of this demand, in the last year a host of start-ups focused specifically on creating lightweight, web based app monitoring tools have entered the app and IT infrastructure monitoring market.
Organisations are taking a "big data" mindset approach to all parts of their business and they want solutions that give them all the data they might need to answer performance problem questions quickly rather than be restricted to summarized and averaged data to draw their own conclusions.
CWDN: And your message to software application developers then?
Rosenberg: What developers want is: the ability to record and preserve a catalogue of every transition for historical reference along with the power to dive deep into every transaction, including mobile, browser, OS and app server. They need to be able to see all dimensions of the application sphere (browsers, carriers, EVERY request) and have a tool that captures details about every transaction running through the system to pin-point problem areas surrounding bad performing transactions that are buried inside good performing transactions.
CWDN: Does Dell really understand how tough things are at the developer coal face?
Rosenberg: I think we do. Developers face two main pain-points: proactive problem identification and the ability to dive deep enough to solve problems quickly with minimal ongoing administration. Therefore, developers want actionable analytics and insight at the foundational (transactional repository) level. To get this they need a next generation app monitoring tool which preserves a record of every data point and transaction event throughout the life of the application.
CWDN: Your opinion of these lightweight operators then is that they are, well, pretty lightweight right?
Rosenberg: AppDynamics and New Relic lack the intelligent analytics required to accelerate the performance diagnostic process. What is really needed is a solution that offers simplicity and depth for the developer community.
With a rich history to draw from and the ability to go deeper than ever into underlying performance issues, developers, web and application managers, DevOps teams and IT admins need a solution that offers both simplicity of use and technological depth.