Crayon cracks software asset management (SAM) brainteaser with Puzzlepart
Software Asset Management (SAM) is interesting — there, we said it, do we all feel better?
Actually, although SAM might to some people represent the combined geek/nerd hell of technology meets accountancy, the need to track software 'assets' in the spiraling world of cloud service-based componentised disparate computing resources has, in fact, never been a sexier thing.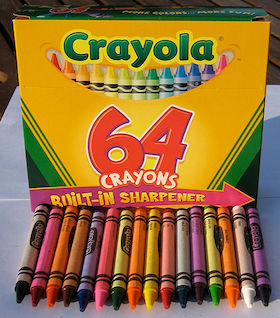 So what of the news in this space?
SAM specialist Crayon has announced a strategic investment in Puzzlepart, a company that offers Office 365 and SharePoint technology solutions and subscriptions for medium and large companies.
Puzzlepart will continue to operate under its existing brand.
Mads Nissen, chairman of Puzzlepart Group is on the record saying, "We are delighted to be bringing Puzzlepart's disruptive approach and innovative business apps for Microsoft Office 365 to Crayon's customers across the world."
Hey, we're super-excited!
"The talent and energy within the Puzzlepart team perfectly complements Crayon's commitment to cloud services and Software Asset Management. We are very excited about both the opportunities and value that this deal will provide for our customers, teammates and partners," added Nissen.
According to the lovingly prepared press statement accompanying this news, Crayon Group CEO Torgrim Takle has reiterated Crayon's commitment to Puzzlepart and its team.
"Puzzlepart has created a world-class team driving innovation and agility in customised enterprise software applications and we are pleased to be a part of that success and excited for the future development and growth of the Puzzlepart business," said Takle.