Cirba: without balance, the cloud is inefficient
We know by now that software is eating the world — we also know that open source will chew it up and swallow it.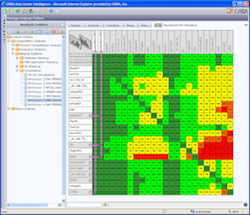 Logically then, we also know that software-defined infrastructures will dominate in terms of the way networks and IT stacks are built over the next half-decade and beyond.
Control factor
But what good is software-defined infrastructure without control? That is to say, you don't just build software-defined infrastructure and leave it roaming out to pasture.
Software-defined infrastructure is a living thing — that's the whole point.
Why does it need managing?
Well (as I have written before) when it comes to cloud, any migration or new deployment will (in practical terms) have ragged edges of real world data will leave any system unbalanced after a certain amount of time.
Cirba has (arguably) one of the more established message sets in this space.
The firm's technology is capable of managing (which in this case means separating out) workloads that might be situated in dispersed datacentres all operating with different service level agreements (SLAs), latency, cost and total performance.
An inefficient cloud?
Without Cirba, the cloud is inefficient, or so the company wants to tell us.
The firm has now released support for NetApp storage solutions.
It is, again, basic logic i.e. build a software-defined infrastructure control proposition and extend the breadth of the back end storage capability.
The new integration to NetApp OnCommand Insight (OCI) enables organisations to optimise use of storage resources by leveraging Cirba to intelligently place VMs and achieve visibility into storage requirements and health.
Cirba's analytics automate VM routing decisions based on all the required constraints including:
workload utilisation,
business requirements,
technical requirements,
software licensing and,
complex storage requirements.
The balance factor
The firm's VM placements claim to be able to enable organisations to make better use of NetApp storage by balancing demand across virtual and physical storage resources, freeing up stranded storage capacity and ensuring the right match between workload requirements and storage tiers.
Cirba also provides virtual and cloud infrastructure management teams with visibility into when resource shortfalls might adversely affect associated VMs and where excess resources exist for NetApp and other storage infrastructure connected to NetApp OCI.
"Cirba enables organisations to optimise VM placements in a way that proactively balances demand to make the most efficient use of all IT resources, including storage assets. This helps leverage existing investments in element management frameworks and is a key step in moving forward automated cloud operational models and software-defined infrastructure," said Andrew Hillier, CTO and co-Founder of Cirba.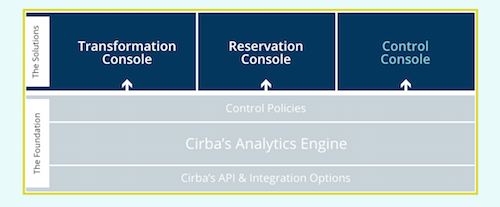 Cirba says it provides NetApp storage customers with:
· Intelligent workload routing: Cirba's analytics optimise VM routing and placement decisions considering all workload requirements, including complex storage needs such as multi-disk requirements storage, tiering, and interconnect bandwidth usage.
· Physical and virtual storage reservations: Through detailed analysis of demand pipelines, Cirba can provide a picture of demand on storage assets today, as well as planned demand in the future.
· Ongoing control: Cirba models the complete storage picture linking NetApp physical storage to logical datastores and the VMs connected to those resources, alerting users to which VMs may be at risk of a shortfall and where excess resources exist.