Chalkboards and dusters for the cloud generation
Generation X children born with birth dates between the early 1960s to the early 1980s will remember chalkboards and whiteboards as standard classroom teaching equipment.
Modern teaching methods have apparently now gone beyond chalk and dusters.
Today it's all about laptops for kids, supplementary online learning channels and building new ecosystems for collaboration in education — the Beano and The Dandy, sadly, barely get a look in.
New software application development streams now serve the universities and hundreds of K-12 institutions with cloud based collaboration software and tools.
Among the companies manoeuvring in this space is Box — the company's sales in the education industry grew more than 119 percent in the past year as new "classroom experiences" (oh yes, we did just say that) are created, often in conjunction with tablet use.
The company's Robin Daniels argues that the education industry is seeing the same technology trends as other industries i.e. BYOD, a move to the cloud and more mobile and social communication.
"Future success for students and educators will be dependent on how well we integrate technology into our modern learning environments," said Whitney Bouck, general manager of enterprise at Box.
With Box's recent acquisition of Crocodoc, the company has also brought HTML5 document collaboration tools to its education partners.
NOTE: Crocodoc technology enables learning management systems (LMS) and education apps to "redefine teacher and student workflows" (oh yes, we did jyust say that too!) with document viewing and annotation experiences.
Leading education applications using this technology include:
Edmodo — A social learning platform that allows teachers and students to collaborate, share content, and use educational apps
Haiku Learning — suite of cloud-based tools designed to get students and educators up and running with digital learning in minutes
ShowMyHomework — The UK's number one product for tracking and monitoring homework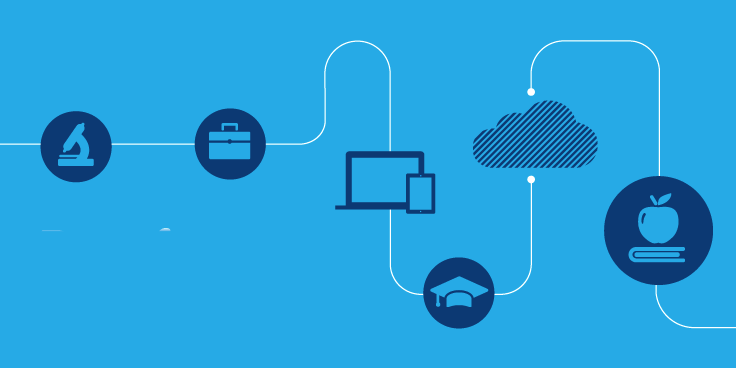 Box has also announced a new relationship with Canvas by Instructure, a native cloud learning management system. The new partnership uses Box Embed, an HTML5 framework that embeds Box's entire suite of collaboration and management features directly within Canvas.
Now students and teachers can upload, access and collaborate on all their content within Canvas and the content remains centrally managed and secured in Box.
Canvas also leverages Crocodoc's preview and annotation technology to allow teachers to review and grade assignments within the application.