Can we hack our way out of a doomed Dark Web future?
Software application developers tasked with shoring up the buttresses of our national and corporate defences may have been disheartened by recent reports forecasting nothing but future doom for data security.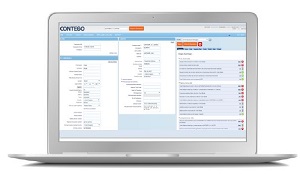 The Gartner risk and security summit in London last month featured a range of speakers all warning of impending threats, increasing instances of malware and future vulnerabilities.
Hey, no surprise, these people were selling security technology, what do you expect?
One spokesperson at the Gartner summit explained how he used a dedicated machine with a "clean image" to access his Internet banking services from his home insisting that that was the only safe way to do it.
Then we hear news that the US Defense Advanced Research Projects Agency (DARPA) warning that the Internet itself will never be fully secure.
Arati Prabhakar of DARPA spoke at the Washington Post Cybersecurity Summit suggesting that we need to seal the web off and only make it available to selected individuals if we want to be able to use it safely.
It really is a doomed data future then.
Prabhakar argued that securing the internet is impossible and said that DARPA is focused on the so-called Dark Web.
The Dark Web?
Also called the Deep Web, Deepnet, the Invisible Web and the Hidden Web, the Dark Web is a term that we are starting to use to describe that layer of the Internet (thought to harbour a good proportion of malicious and criminal activity) which is not indexed by standard search engines which operate only at the Surface Web layer.
So there's no future for us then?
Cloud-based risk management systems company Contego recently featured an interview with Michael Hagen, CEO of ID Checker to look at his views on the future of data breaches.
Hagen asserts that the fact of the matter is, attackers will always find their way into systems that offer a high enough reward – they will devote the resources to make it happen.
Hagen says the public is aware of data breaches, yet at the moment there is little they can do to prevent them.
"Merchants ask their customers for all sorts of data and store it behind their own firewalls. They often think: the more data we have on our customers, the more value we create. This might be true on one hand, however on the other, they become valuable targets for fraudsters and hackers," he said.
Contego for its part says it works closely with a variety of trusted data providers including law enforcement and credit reference agencies.
The company's systems include information sharing from multiple sources to help clients to see the bigger picture.
"By incorporating shared intelligence from multiple sources, including trade association alerts, Contego helps clients to benefit from best-of-breed protection against fraudulent applicants and is able to clearly demonstrate commitment to the highest standards of integrity, compliance and professionalism across its business," said the company, in a press statement.
We have a long way to go if we're going to hack our way out of the Dark Web and its encroaching threats, below are some of the key operational tactics offered by Contego as a means of combating security threats:
• Enhanced due diligence checks on individuals and companies
• Verification and secure storage of ID documents
• Reduced risk of compliance failures, fraud and reputation damage
• Improved speed and effectiveness of customer on-boarding processes
• Secure cloud-based storage of data to support audits and investigations
• Screening for high-risk companies, developed with input from UK Trading Standards
• Checks for high-risk keywords and screens against BCA alerts