BlackBerry Jam preserves fruits of new GUI flavour enhancements
BlackBerry's rocky road of technology evolution has continued this month with a
UK developer tour event aimed to silence a few critics, preview the forthcoming BlackBerry 10 platform and showcase the Cascades user interface design tool.
BlackBerry maker Research in Motion (RIM) stated that 500 developers registered to attend the BlackBerry 10 Jam World Tour event in London last week.
NOTE: BlackBerry 10 is the forthcoming BlackBerry operating system for RIM mobile handheld smartphones and tablets based on the QNX Unix-like real-time operating system for embedded systems, which was acquired by RIM in April 2010.
RIM says it has done nothing less than "transform the developer experience" with BlackBerry 10, creating a platform for developers to use the native (C/C++ with Cascades and QML development) and web (HTML5 with BlackBerry WebWorks) development environments.
Prototyping jam recipe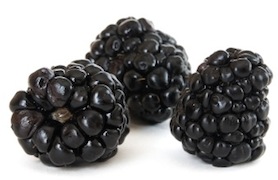 Each qualified developer received a BlackBerry 10 Dev Alpha device to enable them to test the apps they develop — see image below.
Out since May 2012 this year, each programmer will also have been pointed to the BlackBerry 10 developer toolkit for native and HTML5 software development.
Further, programmers have been directed to play with the new Cascades user interface design tool — a functional route (as described by RIM VP of developer relations Alec Saunders) to "graphically-rich, high-performance apps" all round.
Reports from the BlackBerry Jam itself suggest that there are some significant developments to the way "screen gestures" are interpreted with the new GUI and that there is a new "flow" about the whole user experience.
James Richardson writes on CrackBerry.com detailing the following experiences with the new GUI and OS, "The new operating system looks beautiful. I was a little unsure in advance if I would like the touch screen keyboard but after a little practice it all flows very naturally. The 'flicking' of the predicted words upwards works well as do the other keyboard gestures such as swiping left across the keyboard to delete a word, and swiping downwards to switch to the further screens that contain numbers and symbols."
Photo credit: CrackBerry.com