Application beauty is not skin deep
This is a guest post for the Computer Weekly Developer Network by Paul Steiner — general manager for EMEA of enterprise-class secure mobile productivity solutions company Accellion.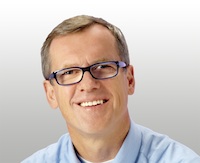 #BLURREDLINES
The lines between enterprise and consumer technology have never been so blurred, as enterprise applications are increasingly designed to appeal to those from non-technical backgrounds. However, isn't the user experience of an application only part of the story? Don't these apps have to have substance to go with their style?
Consumer desire for sleek sophisticated software and apps is driving a massive shift in the design and development of all software and applications.
However, in the world of enterprise solutions, it's an imperative to strike a balance between usability and secure performance, in order to appeal to both an IT team and end users.
Angry Birds is not an enterprise solution
It's fine for games like Angry Birds to appeal purely to an end user audience, but an app that is created to drive mobile business productivity needs to have some substance behind its style. A sleek user interface is nothing if the body of the solution doesn't properly support employees in solving their day-to-day issues.
This is a serious challenge facing developers who must now aim to strike a balance in their work.
It's hard to code a simple design that can still deliver the computing power of an enterprise solution. Teams must build a robust platform that manages all of the heavy operability of the app, so that an end user just sees the interface and their core functions. Don't worry, even though the end users don't want to see anything beyond the skin-deep beauty of your product, the IT team will realise just how much work went into creating such a sophisticated solution, and sing your praises.
Stay true to your roots
I worry that some companies are losing sight of this imperative, and are prioritising their design ahead of their security functionalities. Clearly, in the world of NSA PRISM, this is a mistake, as all solutions need to find a balance between the two factors.
A clean design experience is always important for user adoption, but for those of us who sell our solutions to massive enterprises and government organisations, providing substantive ROI and top-flight security functionality is just as crucial. That is the lesson that all enterprise development teams must learn – how to balance the ROI and security requirements of the IT department with the user experience that employees will love.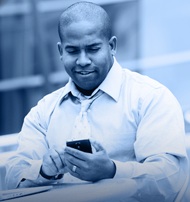 Enterprise solutions need to have substance, so when management teams deploy them company-wide they can calculate the ROI of the solution. No executive is going to sign off on a solution for thousands of their employees unless there is demonstrable business value, either through increased productivity, improved security, etc.
However, if the design and user experience are subpar, no employee will utilise the solution, which will mitigate any intended benefits.
Mobile-first matters
Perhaps the crux of the issue is that the UX for most applications is formulated from an age where desktops rule. To get round this, a mobile first experience is required to ensure that applications are as simple and easy to use as consumer-orientated tools such as Dropbox – but with the security and heavy lifting of a true enterprise tool.
Creating these kinds of hybrid solutions won't be easy, and it will take entire teams of developers to make the functionality on the inside just as beautiful as the skin-deep design of your application.
However, those solutions that achieve this balance will flourish in our ever-evolving mobile world, while those that don't will fall by the wayside.
Ed: Accellion provides technology that works in BYOD solutions and the firm's expansion plans and technologies have been widely reported on Computer Weeky, TechTarget and Microscope.