Adobe ups the ante, but it never tells us how it does it
Today you can feast on what is commonly known as a "mid-cycle" product release as Adobe comes high kicking its way to market with the 5.5 version of the Creative Suite 5.5 product line.
No don't get me wrong. I harbour a deeply biased adoration of InDesign and all of its cute little brothers and sisters, these are some of the best software products this planet will ever see on the consumer/professional desktop in my opinion.
But, why doesn't Adobe ever explain HOW it does what it does?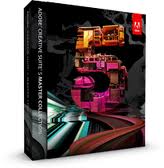 A year ago this week (give or take) I was sat in an Adobe briefing with a "super excited" spokesperson giving us the tour de force on Photoshop Elements 9 and I only had one question for him.
"I love the new offering. Very interesting to see that you've re-architected the application to present it to less technical users in this way. How did you do that?"
That was 2010.
It is now 2011.
I have never had an answer.
Today's news sees (the very lovely) Creative Suite 5.5 now delivered with innovations across Flash, HTML5, video, mobile apps and digital publishing tools.
These "innovations" are said to, "Enable designers and developers to target popular and emerging smartphone and tablet platforms, as the revolution in mobile communications fundamentally changes the way content is distributed and consumed."
Here's the best bit from the press release:
With today's announcements, Adobe is extending the creative process beyond the desktop by helping integrate tablet devices into creative workflows. A new scripting engine in Adobe Photoshop and an enhanced Photoshop Software Development Kit (SDK) enable developers to build tablet applications that interact with Photoshop from Android, BlackBerry and iOS devices. Adobe also announced three new iPad applications that demonstrate the creative possibilities of using tablets to drive common Photoshop workflows – Adobe Color Lava for Photoshop, Adobe Eazel for Photoshop and Adobe Nav for Photoshop.
So like brilliant yeah, a cool new product. You know what it does and you can visit the company's website for pricing details and everything!
But how did they build in these extra new tools?
Best we don't ask – just go and have a cuppa.