Operating systems software
Competition among operating system (OS) suppliers is growing, with new OS products being developed for emerging platforms such as smartphones and netbooks. Microsoft Windows is still the most important product for businesses, but Linux, Mac OS and Unix offer important alternatives, along with device-specific OS such as Android and Chrome. We examine the operating system software choices facing IT managers.

Download this free guide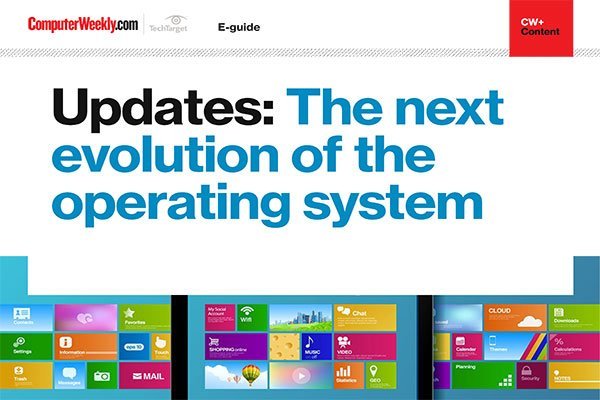 Software Updates: Our latest e-guide is available for your device. Download now?
See how operating systems are evolving with the help of continuous updates and learn about how the Spectre and Meltdown microprocessor flaws have led to improved, more secure processors being released and how Microsoft is evolving its Windows desktop operating system.
By submitting your personal information, you agree that TechTarget and its partners may contact you regarding relevant content, products and special offers.
You also agree that your personal information may be transferred and processed in the United States, and that you have read and agree to the Terms of Use and the Privacy Policy.