alphaspirit - Fotolia
Canadian government reveals 'right cloud' adoption strategy for public sector organisations
Government plans G-Cloud-like resource to help public sector CIOs procure cloud services more easily
The Canadian government is to pursue a "right cloud" strategy across the public sector that gives CIOs the freedom to use both on and off-premise technologies depending on the business context.

Download this free guide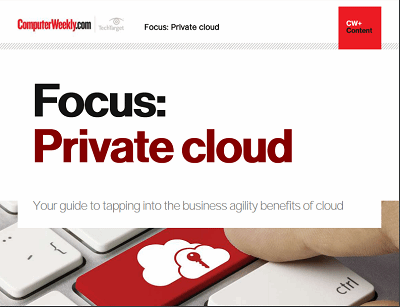 Is private cloud a test bed for public cloud?
Making a cloud sacrifice by doing private? If the business information is sensitive, private cloud could be a good fit, but may require making some compromises (compared with using public cloud) with regard to pricing, scalability and functionality. Join Computer Weekly as they take a look at what enterprises need to consider before moving to the private cloud, from a technical and business agility perspective.
By submitting your personal information, you agree that TechTarget and its partners may contact you regarding relevant content, products and special offers.
You also agree that your personal information may be transferred and processed in the United States, and that you have read and agree to the Terms of Use and the Privacy Policy.
The newly-published Government of Canada Cloud Adoption Strategy document says the continued use of non-cloud technologies must be factored into the government's plans, given the heterogeneous nature of its IT environments.
"The government of Canada's IT landscape reflects the past five decades of IT evolution, comprising tailored solutions, commercially acquired solutions, legacy solutions and much more," the document said.
"Given such diversity, a one-cloud-fits-all solution will not serve all needs. Instead, the government will adopt a 'right cloud' strategy that will enable CIOs to have a number of cloud-and non-cloud deployment models to choose from.
"The ability to align solutions to a particular business context will ensure that as many IT solutions as possible will migrate to the cloud."
To this end, public sector CIOs will be offered help and support to decide whether or not to use public, private or non-cloud environments to host their applications and workloads, based on their business and data security requirements.
The government's "right cloud" strategy is markedly different from the "cloud first" approach the UK government and others are taking for off-premise technology adoption.
In the UK, public sector organisations are encouraged to prioritise the use of cloud during procurement exercises and use it wherever possible unless they have justifiable cause not to.
Canada's "right cloud" approach appears to take a more sympathetic stance in stating that CIOs should have the freedom whether or not to use cloud based on their business requirements.
Community cloud
To make the process of procuring cloud services easier and more efficient, the Canadian government has set out plans to create a G-Cloud-like marketplace for public sector organisations called the Canadian Public Sector Community Cloud (CPSCC).
"The CPSCC will consist of public cloud services with security that the government has accredited and that has been made available to all Canadian public sector organisations through a marketplace," the advisory document said.
To get the most out of the "right cloud" policy, CIOs must also ensure they have the right mix of skills within their IT organisation to deliver it, it added.
"CIOs must understand the changing environment, undertake the necessary workforce planning, and invest in their workforce in order to provide their IT professionals with the necessary learning and developmental opportunities," the document said.
Read more about government cloud initiatives
"The professional services industry that serves the government must be ready to provide teams with cloud skills and experience. Making the transition from the physical to the virtual will provide our IT professionals with exciting new opportunities and competencies."
The aim of the strategy document is to share details of the government's cloud plans, while encouraging public sector stakeholders to share their thoughts on the plans before it introduces mandates and policies to support its plans.
Interested parties have until 30 September 2016 to give their feedback.
"Departmental CIOs may have the greatest ability to drive this strategy forward. They are the executives who regularly interface with those delivering programmes and services for Canadians," the document said.
"It is these programmes that set the requirement for IT services, and it is CIOs who can offer cloud as a solution." .......................................
Read more on Infrastructure-as-a-Service (IaaS)