Google seeks clarification on trademarks
Google has asked a US judge to rule that keyword-based advertisements on the web search engine do not violate trademark law.
Google has asked a US judge to rule that keyword-based advertisements on the web search engine do not violate trademark law.
Google the court to rule that it was not violating the trademarks of American Blind and Wallpaper Factory by selling keyword-based advertising to the company's rivals.

Download this free guide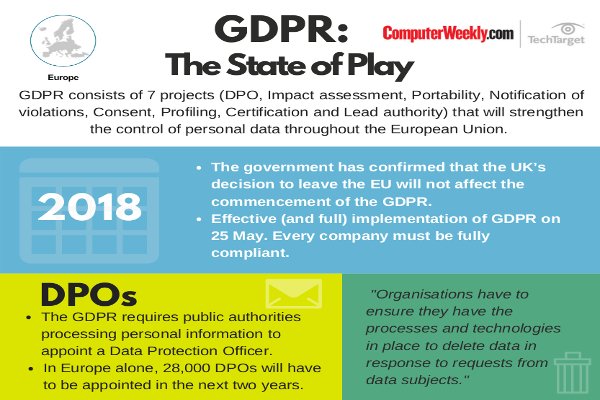 Infographic: GDPR - The State of Play
Get the latest information on how GDPR is going to affect your business and how to avoid any unwanted fines with this simple infographic.
By submitting your personal information, you agree that TechTarget and its partners may contact you regarding relevant content, products and special offers.
You also agree that your personal information may be transferred and processed in the United States, and that you have read and agree to the Terms of Use and the Privacy Policy.
In July 2002, American Blind and Wallpaper's lawyer sent Google a letter accusing it of violating its trademarks through the use of more than 35 keyword combinations, including "american wallpaper discount", and "decoratetoday.com".
"Many of [American Blind's] competitors have exploited the notoriety and success of [American Blind], and flagrantly attempted to confuse consumers and capitalise illegally on [Amercian Blind's] goodwill and reputation by purchases identical and substantially similar keywords from search engines," Joe Charno, American Blind's vice president of marketing, advertising and e-commerce wrote in a letter to Google on 11 July.
That letter demanded that Google immediately stop selling keyword-based ads similar to American Blind's trademarks to a competing vendor of blinds. "In the event our request is not complied with in the next seven days, we will have no choice but to involve our legal department," Charno wrote.
An e-mail dated 12 November from American Blind to Google also threatened a trademark lawsuit similar to one brought against Google by French handbag seller Louis Vuitton in August.
In October, French travel firms Viaticum and Luteciel sued Google's French subsidiary for trademark violation and together won €75,000.
Google's 26 November court filing asks the judge to rule that its keyword-triggered advertising does not violate trademarks, as well as court costs in the American Blind trademark dispute. Its lawyers argued in their complaint that terms such as "blind", "wallpaper" and "factory" are descriptive and should not enjoy trademark protection.
Google issued a statement on Friday, which said, "Google filed this action because we were being threatened with an imminent lawsuit by American Blind and Wallpaper Factory. We seek to have the court confirm our view that this methodology properly respects trademark owners' rights while at the same time simplifying the ad targeting process for our advertisers. Such a decision will ultimately benefit the online advertising industry at large, as well as Google."
Grant Gross writes for IDG News Service
E-Handbook

E-Zine

E-Handbook
Read more on IT legislation and regulation