Autonomic computing could be reality
Enabling autonomic computing will require standardisation and co-operation throughout the computer industry, said Robert Morris,...
This Article Covers
RELATED TOPICS

Download this free guide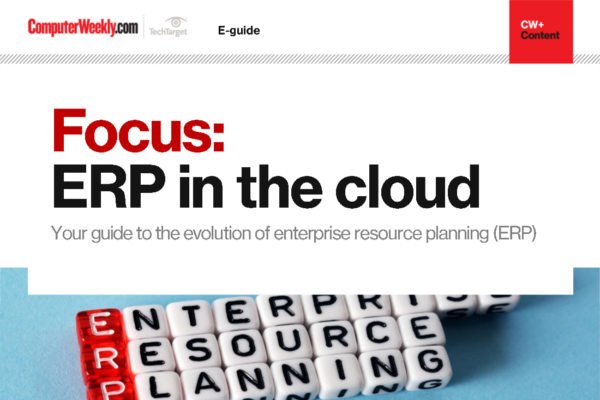 Are you keeping up with the ERP evolution?
Read about the new best practices for the ERP systems and how to tackle the growth of ERP integrations.
By submitting your personal information, you agree that TechTarget and its partners may contact you regarding relevant content, products and special offers.
You also agree that your personal information may be transferred and processed in the United States, and that you have read and agree to the Terms of Use and the Privacy Policy.

Enabling autonomic computing will require standardisation and co-operation throughout the computer industry, said Robert Morris, IBM vice-president of personal systems and storage.



Morris, who was speaking during a keynote presentation at the O'Reilly Emerging Technology Conference in California yesterday, described autonomic computing as a scenario in which systems are self-managing, self-optimising, and do not require the amount of expensive IT services needed today.

Complexity has created a situation in which it costs more to manage systems than to purchase them, Morris said, citing storage as a specific example.

Levels of computing such as Internet firewalls, load balancing systems, and Web caching are making systems even more complicated, providing motivation for a shift to autonomic computing, where systems would manage and mend themselves, he said.

"No one vendor is going to make all the hardware, the systems, the applications," said Morris, who is also director of the IBM Almaden Research Center.

"It's going to be counterproductive for our industry if anybody tries to control," the effort, he added.

After the presentation, Morris cited the Globus Project's Open Grid Services Architecture as a standard technology for autonomic computing. But an initial standards initiative for the industry has yet to be formally launched, he said.

Morris said companies such as Hewlett-Packard and Microsoft have been involved in meetings on the subject.

He also pointed out that in IT, systems such as RAID, high-availability servers, and virus management have provided examples of self-management, and that component technology needs to become more self-managing and self-optimising as the industry progresses.

In the database arena, IBM has a project called LEO (Learning Optimiser), which takes statistics from the database and learns from "mistakes" Morris said, adding that IBM planned to add this to the next version of the DB2 database, in Version 8.

IBM is also working on a research project to boost RAID systems called "collective intelligence storage bricks", which makes copies of data to compensate for performance hot spots, Morris said.

Another technology, called hypervisor, which provides for management and sharing of system resources.
Read more on Business applications