UK government prepares to act on broadband
It could be make or break for broadband Britain, with the UK government set to rule next month on how the industry should make...

Download this free guide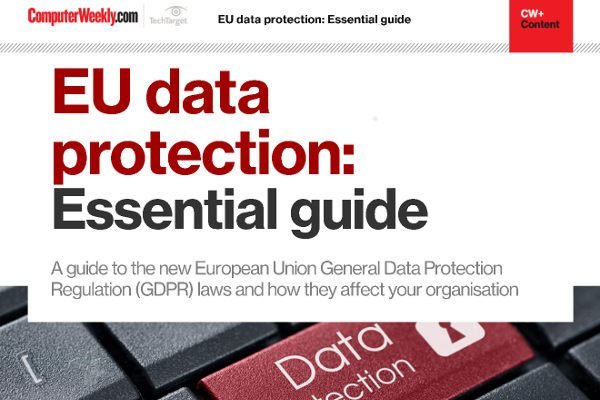 EU data protection: Essential guide
Access this guide to aid you in facing the challenges, opportunities and key actions need to consider in preparing your organisation for GDPR.
By submitting your personal information, you agree that TechTarget and its partners may contact you regarding relevant content, products and special offers.
You also agree that your personal information may be transferred and processed in the United States, and that you have read and agree to the Terms of Use and the Privacy Policy.

It could be make or break for broadband Britain, with the UK government set to rule next month on how the industry should make available broadband services and improve their content.



Speaking at the TMA conference in Brighton on 30 October, Chris Parker, e-economy director at the Cabinet Office, said the government would soon make decisions about how to improve broadband access.

The announcements will follow a report from the Broadband Stakeholders Group, the industry group set up by the government earlier this year.

Parker did not reveal much of the government's thinking, but he did confirm that moves against high access charges were a possibility.

Pricing, product choice and the lack of good content are the key areas the government would be considering, as it attempts to improve the UK's poor position in the European broadband access table, said Parker.

The UK is number eight in Europe for broadband access, although the country was a pioneer in creating an open telecoms market that was supposed to encourage competition and the speedier introduction of new services.

"Less than 1% of the population in Britain has broadband, even though two-thirds of the population can physically get it," said Parker.

He insisted that the government was also keen to prove the doubters wrong about the New Economy. He criticised those who believed the government was wrong to spend so much time evangelising about IT opportunities following the dotcom slump.

"There is no going back," said Parker. "The Information Age is already well advanced, and despite some ups and downs, the days of the dotcoms are not over."

One ongoing government initiative is aimed at encouraging one million small to medium-sized enterprises (SMEs) to be online by 2002. However, it will be difficult to measure the success of this initiative, as it is not clear whether the one million includes those SMEs that were already online before the government stepped with its incentives package, including management support.
E-Handbook

E-Handbook

E-Zine
Read more on IT for small and medium-sized enterprises (SME)