News
Stay informed about the latest enterprise technology news and product updates.
What are UK businesses using outsourcing for so far this year?
Here are seven key findings of the latest UK Pulse survey of outsourcing trends carried out by sourcing consultancy Equaterra. This is for the first half of 2010.

Download this free guide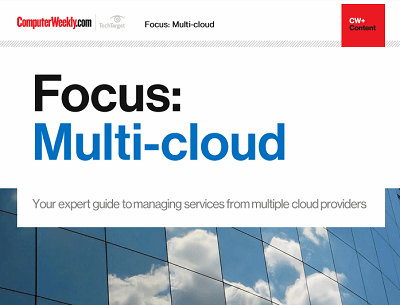 The maturity of the enterprise public cloud
Many IT leaders are increasingly coming round to the idea that sourcing services from one or more providers might be the best way to go. Join us as Computer Weekly takes a closer look at the multi-cloud approach and what providers are doing to capitalise on the trend.
By submitting your personal information, you agree that TechTarget and its partners may contact you regarding relevant content, products and special offers.
You also agree that your personal information may be transferred and processed in the United States, and that you have read and agree to the Terms of Use and the Privacy Policy.
I will be writing an analysis next week but in the meantime here you go. Any comments you leave will be useful for analysis.
1 – IT outsourcing market demand growth is expected to increase in the next period according to the IT service providers polled. Seventy-one percent cite that the demand is increasing for the next period, up 26% from 2H09
2 – 51% of the respondents cite the economic climate is driving more outsourcing and the decision-making process is expected to speed up in the next period
3 – 35% of the respondents indicate that the contract profitability is increasing, up 32% compared to 2H09
4 – The leading market segment (with the greatest expected demand) is Infrastructure Management, followed by Application Development and Maintenance and Desktop Services/Help Desk/Support
5 – The industries with the strongest demand for outsourcing services are Banking, Financial Services, Insurance, Government/Education/Non-Profit and Energy/Utilities, Oil & Gas, respectively
6 – In existing deals buyers are more frequently conducting benchmarks from a price/performance perspective, and are also opening up deals to get better pricing from service providers, to change other deal terms/conditions (e.g., volumes, performance levels) and to change the scope of services. Buyers are also pushing more work to offshore locations
7 – Many buyers continue to struggle to adequately perform outsourcing governance and management activities • though most are focusing more attention and resources on improving capabilities. There are several things buyer organisations must typically do to improve capabilities in these areas, including getting more and better executive level support and deploying and expanding the use of more adequately skilled and dedicated resources
8 – A variety of often confluent factors is responsible for slowing and in some cases even stopping outsourcing deals. In the majority of cases buyers will ultimately complete the transaction, though in some cases buyers may abandon efforts in lieu of pursuing other change initiatives or because they cannot develop a viable business case in current market conditions. This highlights a need for buyers to develop robust business case models and that suppliers need to educate buyers where they see appropriate with what the components of a solid case are. Another major challenge to successful outsourcing deal consummation is 'relationship and supply management & governance' (including the retained organisation). It is clear that buyer organisations considering outsourcing need to make supply management and governance a formal part of their (out)sourcing strategy