Southwest One shared service under spotlight after "shambolic accounting revealed."
Shared services in the public sector are seen as a good way of cutting costs. This is attractive in the current climate of government austerity.
It seems like a great idea in terms of cost savings, when public sector bodies can share back office operations.
The model often used, is one where a public sector organisation partners an IT supplier and then offers other public sector organisations services. The customers save money by not requiring lots of back office staff and do not have to maintain systems.

Download this free guide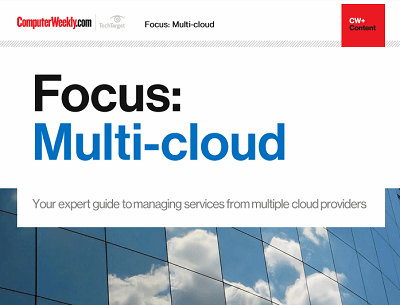 The maturity of the enterprise public cloud
Many IT leaders are increasingly coming round to the idea that sourcing services from one or more providers might be the best way to go. Join us as Computer Weekly takes a closer look at the multi-cloud approach and what providers are doing to capitalise on the trend.
By submitting your personal information, you agree that TechTarget and its partners may contact you regarding relevant content, products and special offers.
You also agree that your personal information may be transferred and processed in the United States, and that you have read and agree to the Terms of Use and the Privacy Policy.
The organisation that sets up the shared service, and of course the IT supplier, make money.
Well not in the case of Southwest One which does back office work for organisations such as Somerset county council and Somerset Police to name a couple.
The shared service which is run by Somerset county council and IBM seems to have been carrying out some questionable accounting practices to hide losses. So perhaps shared services are not a guarantee of savings.
See the article below written by Mark Ballard for Computer Weekly for all the details.
Southwest One losses obscured by shambolic accounting.
See more on Mark's public sector blog
There are some success stories however.
The NHS Shared Business Service (SBS) is a joint venture between Steria and the Department of Health. It uses an Oracle platform and a single set of processes to run the back offices of NHS trusts. About 100 NHS trusts now use the NHS SBS service.
It promises trusts up to 30% cost savings and even paid the NHS back £1m last year.
Cleveland Police Authority is another which set up a shared service targeted at police forces. Also with Steria.
The police authority is spending £175m over a decade on shared services and expects £50m in savings over that time. This is through sharing services such as finance, HR, payroll, commissioning and fleet management in Steria's dedicated datacentres. When other forces sign up they will use the same infrastructure.