News
Stay informed about the latest enterprise technology news and product updates.
Managing an outsourced project teaches you about your own business
As my work colleagues have discovered recently having major building work done on your house can be quite stressful and uncomfortable.
For the last five weeks, and still going, I have been practicing what I preach and had to outsource large parts of my everyday life.
In the absence of a kitchen and different parts of a bathroom for long periods of time, combined with enough dust to bury Tutankhamen for thousands more years, to surviveI have used various services of friends, cafes, restaurants, gyms, the office while on leave, as well as a natural history museum.

Download this free guide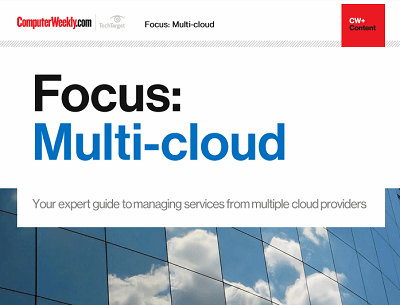 The maturity of the enterprise public cloud
Many IT leaders are increasingly coming round to the idea that sourcing services from one or more providers might be the best way to go. Join us as Computer Weekly takes a closer look at the multi-cloud approach and what providers are doing to capitalise on the trend.
By submitting your personal information, you agree that TechTarget and its partners may contact you regarding relevant content, products and special offers.
You also agree that your personal information may be transferred and processed in the United States, and that you have read and agree to the Terms of Use and the Privacy Policy.
Not only that but after offshoring my family to their grandparents for nearly a month I found to my horror that I rather than my wife had to become a project manager of the build.
But it has taught me a lot about building despite not having a clue about any of the individual processes. It has also taught me how to communicate with non English speakers when discussing how a bathroom has to be laid out. My Polish is limited to one word which I can't spell so won't reveal.
So it has shown to me what a specialist task project management is. You do not have to know how everything is done but you do have to be able to understand what is going on and think of better ways of doing it. To my amazement some of my suggestions have been adopted.
I have even had long discussion with the boss of the building firm and actually came away thinking I had the better of the argument. Although if you compare bank balances at the end I am sure he is the winner.
It has even taught me about my home. I now know where a lot of important things like pipes and wires are. I now fancy a bit of DIY.
But it is pretty stressful so I think managers of big projects, far more risky than my extension, deserve praise and reward if successful.

This blog was written by Karl Flinders, services editor at Computer Weekly and part-time building works project manager