Corporates have an appetite for open source software, says Deloitte
Large companies are increasingly using open source software to conduct pilots, according to Deloitte consultant Mark Lillie.
I met up with Mark today, who is a consultant in Deloitte's technology group. We were talking about the IT market in general and some trends.
One trend he mentioned is that Deloitte clients, which are large corporates, are increasingly demanding open source software to use on pilot projects. It reduces the cost of running pilots because open source is free. "Creating something at low cost," he says.

Download this free guide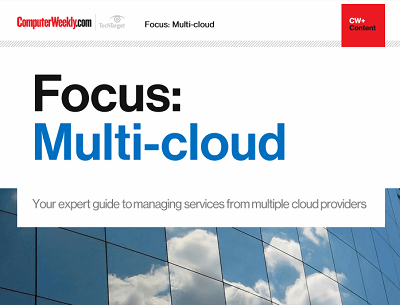 The maturity of the enterprise public cloud
Many IT leaders are increasingly coming round to the idea that sourcing services from one or more providers might be the best way to go. Join us as Computer Weekly takes a closer look at the multi-cloud approach and what providers are doing to capitalise on the trend.
By submitting your personal information, you agree that TechTarget and its partners may contact you regarding relevant content, products and special offers.
You also agree that your personal information may be transferred and processed in the United States, and that you have read and agree to the Terms of Use and the Privacy Policy.
If IT departments use open source to try things out they do not have to ask for any budget. They can then go get the funds when they have a version of whatever it is they are trying to build.
Why don't these big companies use open source for the finished products you may ask.
Well this is because these companies have commercial agreements with major suppliers and remember nobody ever got sacked for buying IBM.
There is also the strange problem of senior executives thinking that if the software is free it can't be any good.