What is This?

What is This? Close

What is This?

Sponsored Content is a special advertising section provided by IT vendors. It features educational content and interactive media aligned to the topics of this Web site.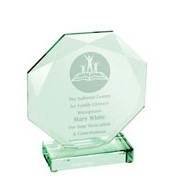 The Judges

Andrew Rose, Principal Analyst, Security & Risk, Forrester Research
Andrew Rose's is Principal Analyst at Forrester Research where his research contributes to the company's offerings for the Security & Risk Professional. He is a proven security leader, capable of transforming security teams into highly effective groups and driving efficiencies to deliver results with limited resource. Andrew is a leading expert in information security and risk management, ISO27001 frameworks, supplier review, and business engagement; information security policy development; information security strategy; and governance, risk, and compliance (GRC) initiatives.

Bob Tarzey, Service Director, Quocirca
Joining Quocirca in 2002 Tarzey's main area of coverage is route to market for ITC vendors, but he also has an additional focus on IT security, network computing, systems management and managed services. Bob has extensive knowledge of the IT industry. Prior to joining Quocirca in he spent 16 years working for US technology vendors including DEC (now HP), Sybase, Gupta, Merant (now Serena), eGain and webMethods (now Software AG).

Spencer Izard, IDC Research Manager
Over the past 15 years Spencer has worked at several large international organisations. He worked at Marks & Spencer, where he introduced enterprise architecture, IT harmonisation, and cloud strategies. Prior to that, he worked at Microsoft providing strategic end-user consultancy  on enterprise architecture, IT operations, mobility, and cloud computing. Before Microsoft, he spent over six years at BP as a global architecture manager among other roles.