What is This?

What is This? Close

What is This?

Sponsored Content is a special advertising section provided by IT vendors. It features educational content and interactive media aligned to the topics of this Web site.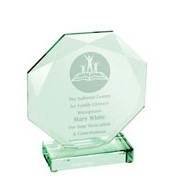 Computer Weekly European User Awards: Datacentre
THE DATACENTRE AND STORAGE AWARDS WILL BE COMBINED FOR 2014 
MORE DETAILS TO FOLLOW
The Computer Weekly European User Awards for Datacentres aim to recognise innovation in the use of datacentre technologies, virtualisation, and its ecosystem of products.
For instance, entries could demonstrate innovation in areas such as server consolidation, disaster recovery,  datacentre deployment or use of private cloud.
Applicants could also enter if their business has shown innovation surrounding the use of backup power/power distribution, datacentre cooling techniques and systems management.
Other examples of entries include clustering for high availability and high performance computing (HPC), datacentre capacity planning and the use of desktop virtualisation platforms to improve business efficiency.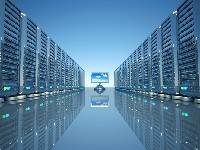 Judges will be using the following criteria to assess entries:
Innovation in technology or business processes
Improving IT management capabilities
Improving business efficiency or reducing costs
Demonstrating best practice
Delivering measurable business benefits
A description of each category can be found here. Please refer to the main awards site for further information about the other awards topics running throughout 2014.
DEADLINE FOR ENTRIES: 11 JULY 2014
Any questions about the Computer Weekly European User Awards for Datacentre please contact us at 
The Judges

Clive Longbottom, Founder of Quocirca
Clive Longbottom is founder of Quocirca and is a highly respected and globally recognised industry analyst. His primary coverage area is business process facilitation. He has been an ITC industry analyst for over 20 years working with a range of large and small analyst companies, including META Group (now Gartner) as VP Europe. Prior to becoming an analyst he had a mix of end-user experience; working as a process engineer in the chemical and research industries, as well as ITC work and project management in large and medium sized organisations in the UK, as well as work in the US and Europe.

John Rakowski – Analyst & Advisor, Infrastructure & Operations, Forrester Research 
As an analyst at Forrester Rakowski writes research for Infrastructure & Operations (I&O) professionals and is advisor to the executive networking group for this role. He has eight years of experience in the technology and consulting industry, with certifications from Microsoft, VMware, Citrix, BMC, and the Information Technology Infrastructure Library (ITIL). At Forrester, his research focuses on service management strategy, adoption, and implementation. In particular, he helps IT leaders and their teams understand the business value of service management, develop their strategy, evaluate and select vendor tools, and implement service management processes such as ITIL.

Spencer Izard, IDC Research Manager
Over the past 15 years Spencer has worked at several large international organisations. He worked at Marks & Spencer, where he introduced enterprise architecture, IT harmonisation, and cloud strategies. Prior to that, he worked at Microsoft providing strategic end-user consultancy  on enterprise architecture, IT operations, mobility, and cloud computing. Before Microsoft, he spent over six years at BP as a global architecture manager among other roles.