Surrey makes strides in paperless policing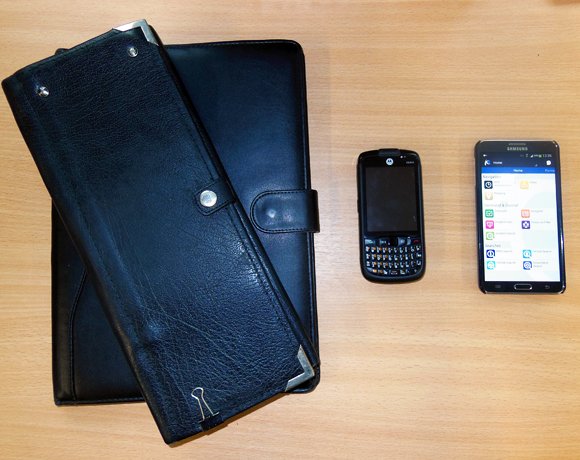 Surrey Police Force first signed a contract with Airwave in 2009 to deliver eNotebook Pronto to gather data on the beat. This eliminated the need to constantly carry heavy leather bound folders around. Surrey first rolled out Windows Mobile Motorala PDAs, but they are currently being replaced with Samsung Galaxy Note 3. 
Surrey has 300 Samsung smartphones in use, with hopes to have another 500 by the end of the year, and up to 1,000 in the New Year.
Surrey was the first force to use Android, which is sometimes considered a security worry by the wider public sector. But Airwave provides a mobile device management solution in the form of a security wrap which encrypts the data and enables it to track device to a specific location if it is still turned on. It can be remotely wiped and the SIM can be disabled.
The devices use Vodafone 2G and 3G devices. 4G is not a consideration as yet, since it hasn't been rolled out in some parts of Surrey yet.
In September 2012 probationary training went mobile only, meaning new recruits are no longer taught how to take handwritten notes or record on paper.
View All Photo Stories