Surrey makes strides in paperless policing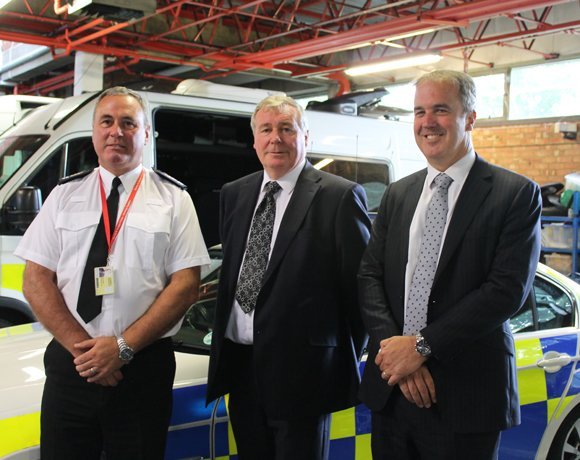 L-R: Paul Palmer, ANPR Manager at Surrey Constabulary, Sir Paul Beresford MP and John Lewis, chief operating officer Airwave.
Sir Paul Beresford, MP for Mole Valley visited Surrey Police Force earlier this month. He said: "I was very pleased to visit our local force and gain a greater understanding of the technology behind day-to-day policing across the county. The partnership of Airwave and Surrey Police is very impressive and it is great to see our local force the way in adopting new technologies to help keep our communities safer. Delivering savings by safely using technology to reduce the time it takes to process paperwork and increasing accuracy rates also means that we can focus our resources more effectively to protect local people."
View All Photo Stories