Olive Communications shares lessons of success
Having won a top partner award from Vodafone the steps it takes to get success are shared by Olive Communications
Vendors hand awards out to their channel partners on a regular basis as they look to recognise those that deliver revenue and growth.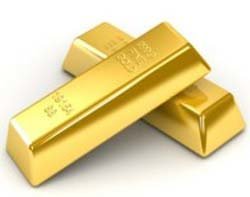 For the winning reseller it is a moment they get to stand out from their peers and land the opportunity to big up their own staff for the effort they have put in over the course of the last year.
Those that land the top awards, the resellers of the year and the best of the UK or Europe, should provide an insight into just what it takes to be successful in the current market.
A recent award winner, picking up Vodafone's platinum partner of the year earlier this month, Olive Communications provides an opportunity to examine what it takes to land that sort of accolade as well as what it means for their customer base.
Around three years ago Olive's management looked at the market and identified changes and acknowledged that it was going to require a different approach selling unified comms if it was going to react to the way customers' needs were developing.
"The market place is very different to the one we operated in five years ago and channel partners cannot perform in the same way," said Jody Kennedy, CTO at Olive Communications. "The consumerisation of technology has changed the way users expect to use their devices."
"They expect to be able to use technology at the touch of a button, click or a finger swipe across a screen," he added.
"It's a journey and not a destination and there is a lot more that needs to be done. The market is changing so frequently," he added.
Where Olive has seen the customer base respond is in the SME area where customers are looking for unified comms to maximise the productivity of their workforce.
But it is not just understanding a changing market that has helped the relationship with the vendor is also crucial. Most of those working with the channel now recognise the need to bring the top partners into the inner circle and update them on roadmaps and future plans to get their view on the likely success of its plans.
Olive Communications formed a joint initiative with Vodafone back in May 2014, which provided the UC specialist with access to the vendor's full product range.
Kennedy said it regularly meets with the vendor and it has been able to build a relationship that is based on trust.
If the Olive award provides an insight into success then it has to be the decision to keep tracking a changing market, responding to changing customer needs and putting a lot of effort into its vendor relationship. Those things might not guarantee a platinum award but they should make making revenue a fair bit easier.
Read more on Unified Communications (UC) Services