Nurturing talent could ease skills crisis
The channel could find that the answer to generating highly skilled professionals could be through nurturing existing talent
Finding decent staff has always be an issue in the channel and the problems show little sign of easing as improved economic conditions spark more demand for personnel.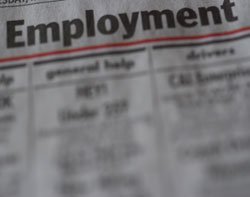 The advice from some quarters is to nurture and develop talent that is already on board to avoid getting in a battle for those with skills and experience.
The problems getting skilled staff can be even more acute for smaller companies that do not have the financial muscle to pay for top talent.
"The dearth of appropriately skilled professionals means that larger companies with the most funds have the pick of the market. Smaller companies therefore often find themselves in a vulnerable situation, with a skills shortage and no viable means to fill it cost effectively," warned Serena Gonsalves-Fersch, head of KPMG's Cyber Security Academy.
Although she was responding to concerns about a lack of cyber security skilled staff the conclusions apply to other areas of the market.
"Outsourcing is one (potentially expensive) answer. There is, however, an alternative – upskilling the current workforce. Upskilling is arguably cheaper than hiring skilled staff from outside. Looking internally at the current pool of talent and whether they can be trained to the level required is a cost effective step before seeking external candidates," she added.
That approach seems to be one that is being taken by the channel as they look to bring on board a raft of raw talent they can then hone into skilled staff filling various roles.
There are a good couple of examples from Softcat and Skyscape Cloud Services to illustrate some of the moves being made by those operating in the channel to try and improve and grow their workforces.
Softcat recently announced that it was adding 56 staff to the business, spreading them out across its UK offices. The majority (19) were heading to Marlow, but there will also be fresh faces in the Bristol, London, Manchester and Leeds offices.
Most of the new recruits were headed for sale executive and support assistant roles with some joining the firm's technical graduate scheme.
"A key ingredient of Softcat's development is constantly bringing in more talent to the organisation to drive our future growth. Finding the right kind of talent – bright, enthusiastic, passionate people with a great attitude and strong work ethic - is far from easy. We spend an inordinate amount of time on finding and recruiting that kind of talent," said Martin Hellawell, Softcat CEO.
Skyscape Cloud Services is looking at a combination of measures bringing on board both graduates as well as skilled professionals.
The firm has 85 staff and wants to double that by 2016 to support its growth ambitions in the public sector and currently has 30 vacancies across the organisation from pre-sales cloud architects, cloud technical leads, web developers through to engineers and customer service experts.
"This company has grown quickly in a short period of time becoming a successful enterprise that creates jobs and is focused on continually innovating, in order to surpass customer expectations," said Simon Hansford, CEO at Skyscape Cloud Services.
On the graduate front the firm brought on board nine recruits this month and is looking to get 15 more signed up in next year's intake of undergraduates.
Those are not isolated examples and there have been more efforts to try and bring on apprentices, which has been one of the government's big drives in the last few years.
Print management specialist Danwood is three quarters of the way through its apprenticeship scheme and the channel player could well roll out more activities in the future.
The print management specialist brought ten apprentices aged between 16-24 on board last October and started to train them up to become software engineers.
The ten have been working alongside Danwood engineers at the firm's various locations in Birmingham, Manchester, Lincoln and London.
The success of the experience means it is likely that there will be more apprentices joining the firm in the future.