FAST reaches out to SMEs
With the growth in smaller developers the Federation Against Software Theft has added executive muscle to its ambitions to reach out to fresh members
For an industry organisation to survive it needs to adapt to changing conditions and come up with a response that will ensure it can continue to grow.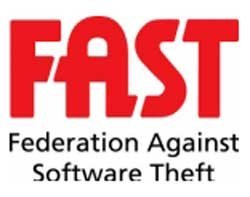 For the Federation Against Software Theft (FAST) the evolution is causing it to widen its membership. Although the big players that have been instrumental in its history, like Microsoft and Adobe etc, are still very relevant the market has widened to include large numbers of much smaller firrms.
The activity in the software market is now just as much around the SME end of the spectrum where developers, ISVs and a generation of app creators are all producing intellectual property based businesses.
Those are just as vulnerable to the effects of piracy and are even more likely to be pushed over the financial abyss if their IP is undermined by counterfeiting or customers choosing not to pay licenses.
FAST has been responding to the SME activity by coming up with membership packages that are tiered and would make it more of an option for smaller firms.
It has now brought in channel veteran Graham Hall as programme director to push on with its membership programme and bring on board much more SME firms.
Hall has worked in channel roles at a number of ISVs, including BaaN, Epicor and Progress, and has also spent the last decade as an independent business development consultant.
"FAST has been the voice of the software industry for the past three decades and has, during that time, played a critical role in supporting and protecting its members' IP. The growth of the start-up community in the UK has brought with it a number of challenges that membership of FAST is able to address," said Hall.
The areas that FAST is looking to help with include legal advice, discounted banking, and IP valuations to try and give smaller firms an idea of how valuable their intellectual property actually is.
"Small and micro-sized companies comprise the innovative backbone of the software industry in the UK but often face difficulties in accessing the Intellectual Property system and have only limited knowledge of IP and the impact it has on their business," added Hall.
The timing of Hall's appointment comes with the government currently holding a consultation over whether or not the prison terms given to those guilty of IP theft are extended from the current two years to much more to match the penalties given for physical crimes.
Read more on Independent Software Vendor (ISV) community