Schneider Electric revamps global partner programme
It's the season for refreshed partner programmes but energy management player Schneider has gone slightly further and launched a global channel organisation
Energy products have always been a stable product for the channel that can be added to a hardware sale to protect the customer for outages but the interruptible power supplies (UPS) sector might never have been seen as a sexy area but it was one that provided resellers with opportunities to gain some extra margin from a sale and there was always a feeling from the vendors that money was left on the table.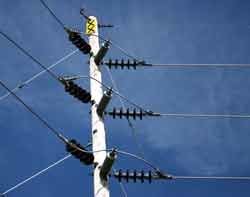 To try and help resellers pick that up more focus was put into channel education, delivering more appealing products and building up programmes that rewarded those that looked to grow the market.
One of the biggest players in the market Schneider Electric is one of those opting to do a bit more in the last area and has shaken-up its partner activities.
The main thrust of the reinvigorated APC by Schnieder Electric global channel partner programme is to try and provide greater support for those looking for growth as well as steps to simplify the way the firm interacts with resellers.
One of the main changes is the decision to introduce certifications that should make the reseller's skills something that the customer can identify more easily, There are also going to be some improvements in the way that support is delivered with some more support for managed services.
"Our success as a business is directly tied to the success of our channel partners," said Rob McKernan, senior vice president, Global IT Channels.
"It is critical that we align our organisation to best support and enable our partners. The more we can bring global channel partners into developing conversations, the better we'll be able to drive solutions and revenue streams that are mutually beneficial," he added.
This seems to be the month for channel partner programmes to get re-launched and most look to take the stress out of it for resellers and distributors while at the same time making sure they identify those delivering the most value and protect that ambition.
The Schneider Electric moves mimic those but are also slightly more widespread with the changes not only impacting programmes but also personnel.
The vendor has established a global channels organisation that is being led by McKernan, that will oversee all of the firm's activities as well as working with local teams to provide territory specific support.
The timing of the changes come at a time when there continues to be decent opportunities in the UPS market for the channel with no signs of growth slowing down in the next few years.
Figures that came out at the close of last year from TechNavio forecast the global UPS market would deliver an annual compound growth rate of 8.61% between 2014 to 2019. Some of the verticals that were helping to drive spending included oil & gas, telecoms, chemical and food processing industries.