Sage adds support depth with CBC network
Sage is setting up a global network of customer support centres to increase the levels of help it can offer partners and users
There are some fundamental things happening in the business intelligence market and one of them is the way it is opening up to the SME audience.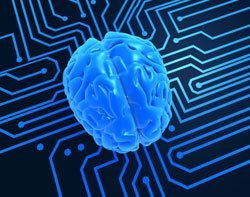 With tools available to help small firms get insights into their business by using their own data the demand for help from BI channel specialists has been rising.
The growth in the SME sector does come with a caveat though, which is that it usually demands much more hand holding and help from solution providers because it lacks internal resources to handle technology.
To react to that situation Sage has revealed it is opening up a global network of customer business centres (CBC) where it will provide greater levels of support for users.
The initiative will kick off with a facility in the US with the UK and Europe being covered by a CBC opening in Dublin later this year.
The US location will start life in Lawrenceville, Georgia but is going to be based at the firm's North American headquarters in Atlanta, after it moves locations in October.
Each CBC will house all teams involved in marketing, lead qualifications, sales, service and renewals under one umbrella and will build on its recent partnership with Salesforce using its Salesforce1 platform.
The firm will start by supporting its Sage Life product but will add further parts of its portfolio to the list over time.
The move by Sage is designed to be complementary to resellers efforts and will support channel partners that can lean on the muscle of the vendor when it comes to getting support issues sorted.
Alan Laing, EVP global strategic partnerships & alliances, and leader of the CBC project, said that it was taking a different approach to the way it delivered support.
"This is about bringing a whole new philosophy to the way we support customers so we can build relationships for life," he said.
"The CBCs will change everything, giving customers the support they need, every step of the way," he added.
Last month, Sage highlighted the growth in the CRM market as a channel prospect and urged more partners to get in a position where they could lead users through the technology.
An increasing number of smaller firms are looking to take advantage of BI tools but have been concerned that they could face issues coping with complexity as they cannot match the enterprise space for skilled staff.
Read more on Business Intelligence Tools and Services