Legal vertical ripe for security support
An alliance between KCS Group and Dentons provides an insight into the security support legal firms could be looking for
Legal firms are increasingly being asked by their clients to provide guidance around cyber security risks and help deliver advice about risk management.
That pressure is leading to opportunities for the channel, with those with the specialist security skills now attractive partners to legal firms looking to give their clients the best advice.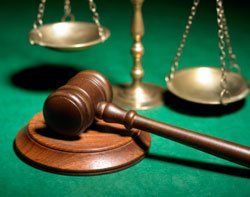 One of the first examples of what these developments in the market mean in action comes from KCS Group Europe, which has formed a strategic alliance with global law firm Dentons.
The move by the channel player is likely to be mimicked by others as more legal firms look to get close to specialists.
The partnership between KCS and Dentons will see it able to advise the legal firm's clients on the practical, commercial, reputational, social and geo-political risks of doing business in places they are currently active or are considering moving into.
KCS will be providing Dentons with the chance to provide its customers with due diligence and investigation capabilities.
"The global risks that our clients need to tackle are increasing in complexity, variety, impact and number. To meet these increasingly complex risks, clients should be able to demand more than simply good legal advice from their lawyers," said Andrew Cheung, general counsel UKMEA at Dentons.
"Dentons recognises that we also need to consider the success of our client's projects, goals and transactions as a whole and our alliance with KCS is one of a number of initiatives we believe will help to deliver just that." he added.
From a channel perspective there are also plenty of benefits from being able to work closely with a legal firm that work on a branding and services level as the lessons learnt from the partnership are brought to bear in other parts of the business.
More customers are going to have to start taking data as seriously as the legal profession once the EU Data Protection legislation rolls out next year and that should provide more opportunities for the channel.
A recent Frost & Sullivan report argued that the impact on the channel would be for more to be called on to deliver managed security services and become MSSPs.
"The enforcement of the new EU Data Protection legislation in 2016 and in particular increased awareness of the threat of targeted attacks will prompt firms in EMEA to turn to MSSPs," said Frost & Sullivan information & communication technologies senior analyst Beatriz Valle.
Some of the verticals that are understanding the risk to brand and reputation from an attack justifies spending proactively on security include health, retail and banking.
"Educating customers is a crucial part of the job for MSSPs," she added "MSSPs must also progress from merely generating security alerts to proactively staving off or resolving security breaches in order to keep up with the fast-evolving threat landscape."
Customers in general seem to be more prepared to spend money on seeking legal protection against data breaches with last week's latest Information Security Breaches Survey from PwC reporting that there were customers of both enterprise and SME sizes prepared to pay for threat intelligence services and cyber liability insurance.
Despite some spending on additional services it is still relatively early days for that part of the market and only 27% of small business have insurance that would cover a breach and 39% of large enterprises, according to the PwC survey.