Former Cameron aide reveals Microsoft bully boy tactics
Microsoft's attempts to lobby politicians with threats has been revealed by a former strategist to David Cameron
Steve Hilton, the former strategy chief to David Cameron, has only been back in the UK for a few days promoting his latest book but has already managed to cause quite a stir.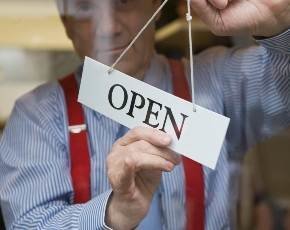 Not only has his reappearance raised questions of whether or not he would get involved with the Conservative Party again but it has also given him a platform to reveal some of the steps some large vendors went to in reaction to exert influence on the law.
Speaking at an event to promote his book Hilton was reported as using an incident involving Microsoft to underline just how lobbying can happen in Westminster.
He revealed an incident where Microsoft is alleged to have phoned MPs of constituencies where it had research facilities and threatened them with closure unless changes to the laws happened in a way that suited the software vendor.
What sparked the Microsoft case were proposed changes to the way IT contracts were being handled by the government.
Hilton said it was not Microsoft that was taking that approach and CEOs of other large IT companies were also guilty of trying to use their financial muscle and threaten plant closures to influence the political process.
MicroScope's sister title Computer Weekly revealed last autumn that Microsoft had exerted pressure around open source and had used the same tactics to try and get its way on that occasion.
Rohan Silva, who was a senior advisor to David Cameron on digital policy from May 2010 to June 2013, revealed his experience with the software giant at an event last year.
"A day or two before we were going to give the speech, a couple of backbench MPs called the office – they said Microsoft had called them saying if we went ahead with the speech on open standards, open architecture and open source, they would cut spending or maybe close research and development centres in the constituencies of the MPs they had called," he told delegates at the Chief Digital Officer Summit.
Microsoft has been tight lipped over the latest allegations.