KPMG highlights strong demand for full-time IT staff
The latest job market analysis from KPMG has revealed continuing demand for full-time IT jobs
The demand for IT staff continues to remain high and steady as the overall jobs market continues to improve as employers start to bring in more bodies to support their growth ambitions.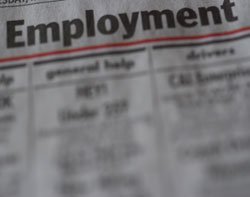 The latest figures from KPMG and the Recruitment and Employment Confederation (REC) show that last month IT and computing jobs were the third most in-demand category, in a list of nine, for permanent staff.
The demand for full-time positions, with an increase in salary levels, is growing quicker than temporary positions making it a market that favours those looking for a permanent role.
Bernard Brown, partner and head of business services at KPMG, said that recruitment was an issue that was holding the attention of more employers as many realised that they needed more staff to support their future ambitions.
"There has been a resurgence of recruitment into Britain's boardrooms, with businesses poaching top talent to drive their companies forward. This surge of executive hires is a strong indication of underlying business sentiment and their ambitions for the future," he said.
He did raise the spectre of skills shortages as a general problem that was being felt across the economy and making life difficult for those trying to fill empty positions.
"The declining pool of available labour continues to force pay up. With two in five recruiters in the UK reporting falling candidate availability, spiralling salary growth remains a concern as businesses bid against each other to secure skilled staff," said Brown.