Government CCTV cuts could stoke up channel opportunity
Those users that have leaned on the government CCTV network will now have to decide if they are going to invest in the technology for themselves
It is often said that the UK is a nation of CCTV cameras with more tracking the moves of the population than you could find elsewhere in Europe. But some employees would welcome the technology into the workplace.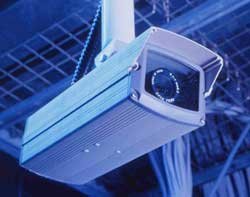 If used as part of a security system many staff would feel more comfortable knowing that there were cameras that would help dissuade physical attacks, theft or unauthorised intrusion.
The decision to survey attitudes to IP CCTV solutions comes at a time when the government has decided to cut funding for the technology and has left IT services player NG Bailey wondering if it is still an area that could represent opportunities for the channel.
Having gone out and canvassed opinion it appears that there is still a demand for CCTV systems that can connect to the network and be part of a linked up security system and those that have relied on the government network will now need to find an alternative.
Björn Adméus, regional sales manager North Europe, video security, Sony Europe Limited, said that the time was right for the channel to start pitching the latest CCTV technology to customers.
"With these new government cuts announced, there is a real opportunity for VARs to offer next generation IP-CCTV as part of their wider managed IT services contract," and he advised forming partnerships with service players with the expertise if the market knowledge was lacking.
Camera cuts
Having kick started the expansion of CCTV in a bid to reduce crime in 1994 the then Home Secretary Michael Howard was convinced it would detect and reduce criminal activity. But the result of the current austerity programme is that local councils have had to make some tough decisions and with funds for the cameras being reduced the number of eyes in the skies are also being reduced.
Indi Singh Sall, Technical Director of NG Bailey's IT Services division, said that it was important to gauge just how much of an opportunity the cutbacks in public sector CCTV would create.
"The fact that companies are now forced to extend their systems in response to the cutbacks in public sector CCTV may turn out to be a blessing in disguise. Not only will these businesses be able to reassure a concerned British workforce, but many will find that their new networked systems will serve their businesses in ways they had not previously considered," he said.
"Their systems can be used to collect useful data about the natural flow of people throughout an area or a building, for example, or automatically detect disturbances or unusual group behaviour, enabling them to respond faster to potential incidents. CCTV is no longer a single-use 'grudge purchase', it is a Swiss Army knife of organisational potential; one that can offer a positive ROI. The role of integrators will be key to progress this, not just in driving awareness and adoption of the systems themselves, but also in consulting with organisations about how they can deliver maximum value to the business," he added.