qstockmedia - Fotolia
CompTIA banging the drum for IT careers
Industry training body CompTIA is doing its bits to get the next generation of girls interested in starting careers in IT
Channel training specialist CompTIA is planning a range of initatives this year that will improve skill levels around security and attract more women into the IT industry.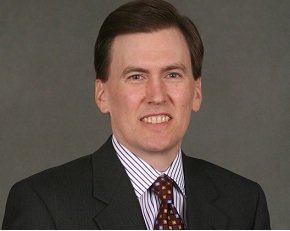 The organisation is rolling out a service that employers can use to see how security aware their staff are and via a 45 to 60 minute online programme help them become better cyber citizens.
Improving security skills is just one of the areas CompTIA will be working this year with improving the attractiveness of IT as a career for girls one of its main areas of focus.
CompTIA CEO Todd Thibodeaux (pictured) said that it was working with female role models in the industry to encourage them to talk to 12 to 14 year old girls to educate them about the opportunities in IT.
The Dream IT scheme is meant to try to not only highlight the broad number of career opportunities in the IT sector but also an attempt to challenge some of the myths about it being a geeky male dominated world.
"There is a misconception and not all the jobs in tech ate technical. There are roles in finance, accounting, sales support and many others that exist in a tech company," he said.
He also expressed worries that people were attracted to some of the big vendors because they thought working for the likes of Google or Twitter was "cool" ot there would be a lot on offer from a well established vendor but working for a smaller firm could provide them with a lot of valuable experience.
"People want to work for the security of being in a large company but in a small company you have a lot more opportunity," he said.
Thibodeaux added that CompTIA is also providing a Skills Boost programme that will target parents, teachers and students to underline the message that, "a tech career is not a dead end but in high demand".
He added that increasing the attraction of the industry to the next generation, and girls in particular, was something that it had been increasingly pursuing over the last couple of years as it felt that it had a real role to play changing the current landscape.