olly - Fotolia
Amazon CTO sounds cloud warning
The CTO of Amazon.com has warned that those firms that ignore the cloud are going to become increasingly uncompetitive
There have been plenty of warnings over the years that unless the channel embarks cloud then it is heading for disaster and another one was sounded in East London this morning when the CTO of Amazon Web Services (AWS) talked about the future landscape.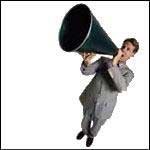 Not only did he warn that those opting to avoid selling cloud services were heading for trouble but he also tried to encourage customers to also step up their investment to make sure they were not overtaken by their customers and "not in the tail lights" of those they were trying to sell to.

The fourth AWS Summit gave Werner Vogels, CTO of Amazon.com, the chance to talk about the progress the firm was making in the cloud.

he shared the latest year-on-year usage numbers, which showed that usage for both compute and storage had increased by 100% or just slightly less, and said that the service was being used by enterprises as ell as its original target market of start-ups.

Although the definition of 'partner' was one tat AWS applied to a vendor as well as an ISV or channel player there were some comments from Vogels about how important third parties were to making its cloud efforts a success.

"AWS is much more than the platform and our partners in the ecosystem play a very important role. Partners are delivering their platforms on top of AWS," he said

But he was slightly more negative when it came to talking about those that not only doubted the cloud was here to stay but thought that developing a hybrid approach was enough.

"Cloud has become the new normal," he added "It is almost impossible to stay competitive in a digital world without taking advantage of cloud services."

""Change is already here and you have to move faster that in the past. Fighting this is like fighting gravity and you will fall back down to earth. Don't fight the cloud…make use of the cloud to propel your business forward," he said.

There was also a warning for those firms that viewed delivering hybrid IT, a mixture of on-premise and hosted solutions, as something that would be a prospect for the long-term.

"In our eyes hybrid IT is not the endpoint. Hybrid IT is the path to more cloud usage," said Vogels, who pointed out that as more businesses moved away from using their own data centres they were unlikely to go back to the old ways.
He admitted it would take time for the changes to kick in but expected that they would continue to be made leaving those that had not moved to the cloud even more exposed to a diminishing market in the next few years.