SCC gets access to Rigby Capital operation
The Rigby Group has unveiled a finance and leasing operation that will support SCC and M2 customers
The Rigby Group has cut the ribbon on a capital operation that will provide the leasing facilities to customers looking for financial support with their IT purchases.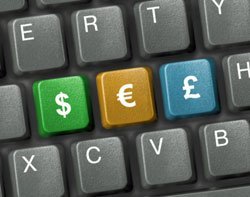 The Captive Finance Division will be headed up by Nigel Jenkins, who has a track record working in this area of the market with the likes of Cisco, HP and Microsoft.
The operation will be based in Bracknell, employing 8 staff and is aiming to turnover around £75m in revenues in the next two years. Lots of that business should come from providing supporting SCC and M2 customers.
Steven Rigby, Rigby Group COO, said that it had recognised that there was strong demand for financial solutions and it was increasing: "The sector has transitioned significantly and we are seeing more demand for captive finance to fund new investments rather than traditional sources such as the banks."

"We are very confident that by providing this service within the Rigby Group, we can offer a service and solution which is different to what is already on the market," he added.
Where IT is leased by SCC it will be delivered by SCC Capital, a sub-brand of the new operation, which will work in three main areas: Finance Lease, Operating Lease and Software Lease.
The Group already has an existing and successful leasing business in France which will also re-brand as Rigby Capital.
Nigel Jenkins, general manager at Rigby Capital, said that although the large vendors did offer finance there was often a lack of flexibility, which was crucial to the market.
"Rigby Capital will provide an effective and responsive offer to clients where decision-making is done on the ground. What we have which sets us apart, is the financing and route to market through the successful IT brands within the Group combined with the agility to adjust our solutions to meet client requirements," he said.