HP sues Lynch for billions
HP has turned up the heat of the former CEO and CFO of Autonomy by suing them for $5.1bn in the UK courts
Things had gone fairly quiet on the battle of words between Hewlett-Packard and former Autonomy chief Mike Lynch but they have exploded again with the vendor putting in a huge claim against its former executive.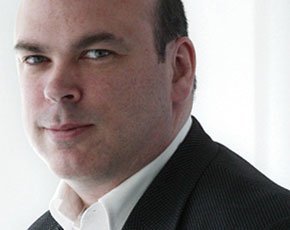 HP is suing Lynch (pictured) and former Autonomy CFO Sushovan Hussain for $5.1bn (£3.4bn) in damages and has failed a claim in London's Chancery Division High Court as it seeks to get back some of the money it was forced to write-off after it un-picked the accounts at the software firm.
The vendor has alleged that "they engaged in fraudulent activities while executives at Autonomy" and is turning up the heat personally on the two former executives accusing them of fraud personally.
In response Lynch and Hussain deny any wrong doing and are starting legal proceedings of their own as the look to fight back at HP and sue "for loss and damage caused by false and negligent statements made against them by HP".
"The former management of Autonomy announces today they will file claims against HP for loss and damage caused by false and negligent statements made against them by HP on 20 November 2012 and in HP's subsequent smear campaign. Former Autonomy CEO Mike Lynch's claim, which is likely to be in excess of £100 million, will be filed in the UK," stated the AutonomyAccounts.org website, which is maintained by Lynch.
The arguments over Autonomy have been rumbling for years after the $7bn purchase started to unravel once the business came under HP ownership and the vendor accused the management of manipulating the figures to make the operation look more attractive.
Despite plenty of mud slinging the UK Serious Fraud Office dropped its investigation into the affair at the start of this year commenting that there was "insufficient evidence for a realistic prospect of conviction".
But on the US side the invesigtation into the deal has continued and the latest move appears to be trying to get the issue back into the UK legal process.