Trust a key element in the convergence sale
Putting all of your eggs in one basket is not something that some customers decide to do with reservations making trust in the channel supplier vital
With convergence becoming a reality the channel is going to have to ease customer fears over putting so much of their tech needs into the hands of a single supplier.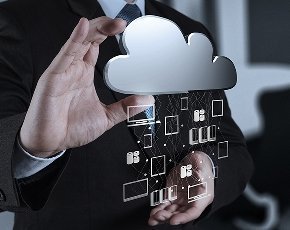 Although talk of the voice and data world's merging has been a conversation topic for the best part of the last decade and there has been plenty of promotion of the idea of a one-stop-shop combining a wide solution the reality on the ground can be slightly different.
Not only has the fabled march to convergence between voice and data been a slow one there are also issues for customers in putting their faith in a single supplier for so much of their technological needs.
James Phipps, CEO of Excalibur Communications, is one of those channel players at the forefront of the convergence debate coming from a background in voice that has extended into data over the past three years.
His view is that not only does there continue to be different mindsets between those selling voice and data there is also a different reaction from customers that have traditionally brought the services from seperate suppliers.
"There can be a trust issue with a single supplier and the customer can feel very exposed and you can see it as a one-stop-shop with one throat to choke or as having all your eggs in one basket," he said.
The Excalibur approach
Coming from a background of being a platinum Vodafone partner and understanding the voice market the firm decided to add data to its skills but chose to acquire the expertise and build on the data market knowledge it had since 2007 and went out and picked up Bridge Solutions in January 2012 and Emnico in November 2011.
The firms were Microsoft gold partners and provided a level of market knowledge that would have been hard to have gained organically. Under a single umbrella Excalibur is now targeting a three-pronged approach to target convergence, unified comms and to be seen as a trusted advisor.
"If you can knit convergence together than you can demonstrate real benefits to customers from having an end-to-end solution," he added that establishing a plan and forming a partnership with the customer was vital to making sure that plan delivered.
Some of the recent problems that have occured in some areas of the channel, partcularly in selling cloud services, have resulted from customer expectations not being met because the partner had not been clear in what the relationship would deliver.
"I wish the cowboys would get on their horses and ride out of town," said Phipps, who added that the world was converging and although there were some prepared to try to make a quick buck it ultimately left the customer down and meant that other channel players had to help them pick up the pieces.
Read more on Network Infrastructure Solutions and Services