Windows XP migration drying up hits VDI demand
The decline in the number of users needing to move off Windows XP has not only hit demand for traditional desktops but also VDI deployments
With the number of users needing to move away from Windows XP declining the impact is not just being felt in traditional desktop sales but also in the virtual desktop market.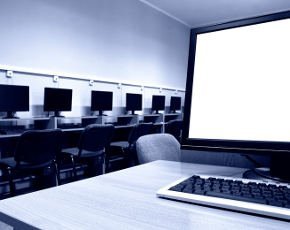 With users being forced last year to reconsider their options once XP support had been turned off some thin client specialists had used that moment as an opportunity to pitch an alternative.
But those opportunities have started to dry up and the latest numbers from IDC show a deterioration in the thin client market in the fourth quarter of last year, down 12% year-on-year.
The analyst house did draw the attention to a couple of positives with the thin client market holding up better than the terminal client space and mature markets globally were still keen on VDI, which they started to see value in deploying.
Things should pick up this year globally as a number of delayed projects get signed off and the appetitie for virtual desktops grows as user confidence around the technology improves.
Japan is one of the top spenders when it comes to the technology and it should get back to pushing the purchase orders through and IDC also expects the rest of Asia to also pick up throughout 2015.
"More and more IT decision makers are becoming increasingly comfortable with the concept and requirements of a successful desktop virtualization, leading IDC to project steady growth ahead " said Jay Chou, senior research analyst, worldwide enterprise client device trackers at IDC.
Dell still holds the top spot in terms of enterprise client device unit shipments thanks to its popularity in the financial sector, with HP in second and Centerm holding third position.
At a VDI roundtable in MicroScope late last year, the assembled vendors agreed that the technology could play a role but resellers needed to pitch it carefully and be aware of cultural as well as technological issues.
Read more on Storage Virtualisation Solutions and Services