Experian exposes lax attitude to data breaches
Experian research has found that businesses are not taking data breaches seriously enough
The idea that a fifth of UK companies have been victims of a data breach in the last two years is perhaps not a surprise but the way that vast numbers have not got a policy in place or end up being hit again a couple of years later might be of more concern.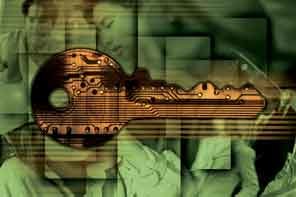 Lessons don't seem to be learnt and the channel has plenty of education to do to make sure that customers improve their policies around data breaches with a third of customers not having any plans in place.
Research from Experian has laid bare the extent of the problem with 34% having no data breach and beyond that those that do have plans have not really got much depth to them.
With the threats rising and the number of businesses and individuals being impacted by data breaches the importance of getting the message across about why it matters is more pressing than it has been in the past.
"The prevalence and severity of data breach incidents will continue to accelerate, as will the volume of reported cases. When coupled with the potential for greater regulation, increased consumer awareness and widespread media coverage, it has never been more important for organisations to be well prepared," said Amir Goshtai, managing director, Affinity Experian Consumer Services.
"Consider that 52% of all detected fraud in the last year is now as a result of identity theft together with the fact that already on a single day in February 2015, there was more personally identifiable information illegally traded on the dark web than in a three-month period during 2014. Businesses in the UK are facing an uphill battle to protect themselves and their customers," he added.
There have been plenty of headlines in the past couple of years about high profile brands being victims of data breaches but despite all of that newsprint the Experian research underlines the work the channel has to do to get data protection up the customer agenda.
Read more on Data Protection and Data Backup Services